This article is more than 1 year old
LOHAN'S PRATCHETT mission set to soar Saturday
Edge Research Lab poised for final spaceplane avionics test flight
Barring a last-minute change in the predicted weather, our US allies at Edge Research Laboratory will on Saturday dispatch the last Low Orbit Helium Assisted Navigator (LOHAN) test payload into the stratosphere over Colorado.
The mission – codenamed PRATCHETT in honour of the late Discworld author Sir Terry – is a final test of our Vulture 2 spaceplane's avioncs rig, including the newly-installed 900MHz ultra-long-range radio.
Try these fetching views of the PRATCHETT payload ready to roll, lovingly prepared by Edge's David Patterson: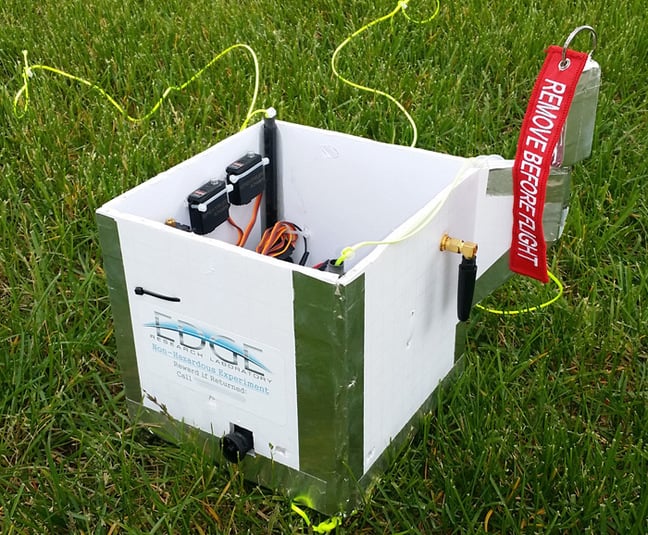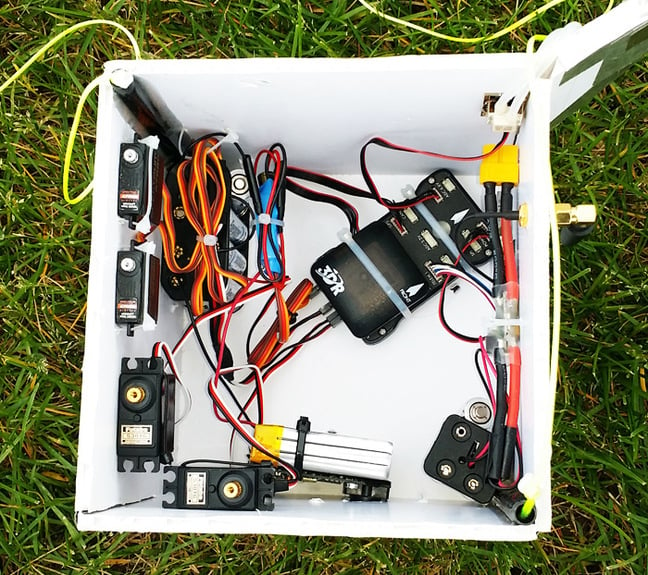 For those of you who've not been paying attention at the back, here's a schematic of the avionics, as currently installed in the Vulture 2: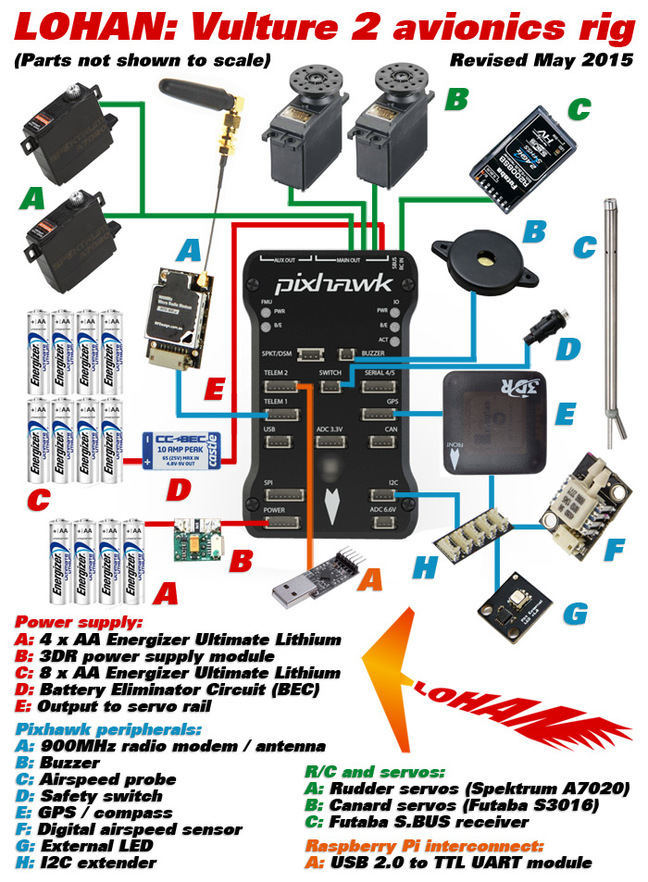 Since the first, largely-successful test flight back in October last year, David has been working with Pixhawk autopilot brain surgeons Andrew Tridgell and Linus Penzlien on a few issues, mostly to do with servo voltage levels and spikes. Tridge's analysis of the data from the previous mission is right here.
PRATCHETT will soar stratowards from Colorado Springs East Airport at around 19:30GMT on Saturday. The flight prediction indicates benign winds currents and an agreeably short chase: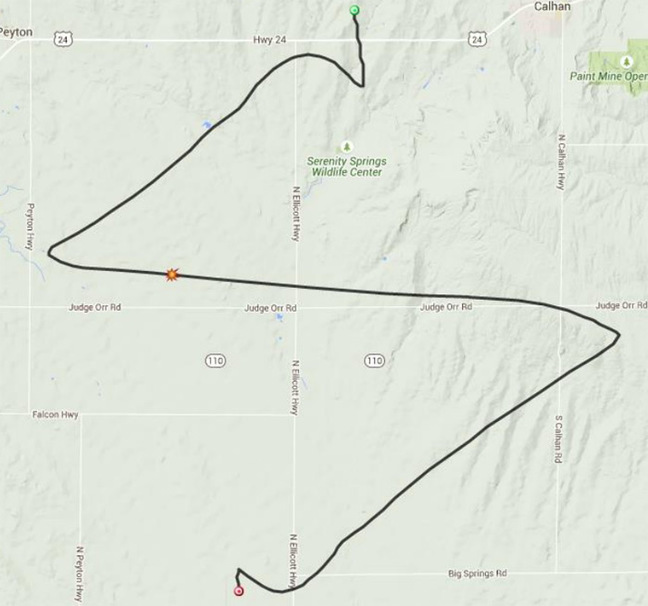 The launch is at 13:30 local time (Mountain Daylight Time) – much later than Edge would normally get off the ground. This is because Tridge in Australia will be connected live to the Pixhawk via 900MHz radio, ground receiver, and the internet/VPN.
This is exciting stuff, since it allows him from the comfort of his Oz sofa to see exactly what's what with the autopilot in real time, and also to tweak our Vulture 2's custom parameters on the fly.
Ultimately, when the big day finally arrives, this set-up will allow us a certain degree of remote control over our spaceplane's autopilot, although this won't be much use if the servos freeze up or the batteries die from the cold.
Initial indications are they won't, but this second trip heavenwards will give us extra data and further peace of mind.
If you want to follow the action live on Saturday, the indefatigable Mr Patterson and his Edge team have put together a custom tracking page, which you can enjoy here.
Thanks as ever to all our international LOHAN participants, without whom, and so forth. As tradition dictates, we invite readers to raise a foaming stein of ale or two to Edge and Tridge and all those many people who are moving LOHAN towards the final countdown. ®
---
---
More from the lovely LOHAN: