Preview Earlier this week, 20th Century Fox released a trailer for the Matt Damon and Ridley Scott vehicle The Martian, a due-in-November film based on a novel of the same name by Andy Weir.
The book's really sweet, although aspiring novelists will wonder why they didn't think of the "astronaut left behind on Mars figures out how to survive" premise first.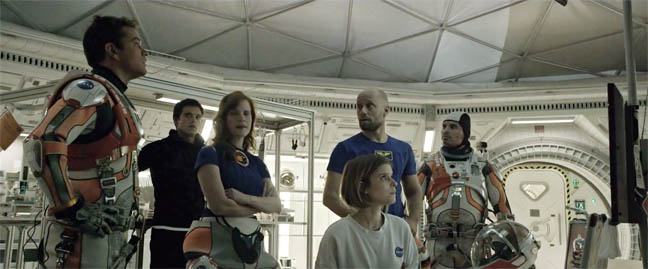 Mars rovers
Weir pulls it off by making the titular martian, Mark Watney, confront his predicament with dorky humour and endless optimism.
Imagine Modern Family's Phil Dunphy – a bottomless reservoir of Dad jokes and cheesiness – as an astronaut and you'll get the picture.
Just about everyone in the book is nice, or noble, or courageous, or ingenious, or all of the above. That's a problem because it means the book lacks a villain other than Mars itself.
The Red Planet isn't a good bad guy, because the challenges it throws at Watney are forces of nature and, as such, immutable, impersonal and undirected.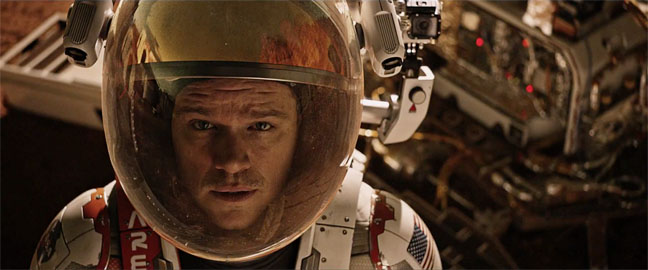 Matt Damon dusts off his Interstellar space suit for an outing on Mars
The book saves itself with a propulsive plot and pleasingly detailed science.
Watney is a botanist and engineer and readers are treated to detailed explanations of how he uses both skill sets to grow food, find water, mess with computers in useful ways and find ways to extend his Martian sojourn.
Science therefore emerges as the book's hero to perhaps a greater degree than Watney himself.
The trailer hints at Hollywood giving The Martian a little more emotional depth and adding a theme of humanity's innate nobility. The former is probably needed, because in print Watney never falls into what would be entirely acceptable despair or delusion. The latter, meanwhile, comes across bountifully in the book – it is to be hoped that director Ridley Scott hasn't over-egged the pudding.
The November 26 – US Thanksgiving – release date shows that Fox thinks this movie can pack 'em in to the multiplexes. If it's done a good job bringing the book's best bits to the screen, it should, because The Martian's print incarnation is a fun-if-undemanding page-turner and a fine example of optimistic science fiction. ®
Similar topics