This article is more than 1 year old
Snapchat slings SMS two-factor authentication
'Culture of security' shift gains ground
Snapchat has deployed two factor authentication as part of its push to increase security across the popular selfie slinging app.
The sexting swap shop allows users to set up SMS log-in verification that makes en-masse account hijacking more difficult, and better protects Snapchat's Snapcash money transfer system.
The additional security measures are welcome, but devoted targeted attackers can still break into accounts by exploiting telecommunications providers' weak security identity checks to port phone numbers.
Users of Snapchat version 9.9 will be able to activate the Login Verification feature on Android and iOS platforms.
The extra security features are the latest efforts in a push to increase the platform's security chops which includes the launch of a HackerOne bug bounty, a regular transparency report, and the hiring of former Google social network security boss Jad Boutros as infosec head. Boutros has already said he aimsto build a "culture of security" at the company.
The push follows Snapchat's legal trouble with the Federal Trade Commission stemming from incorrect claims photos and videos would "disappear forever" when it had remained on devices.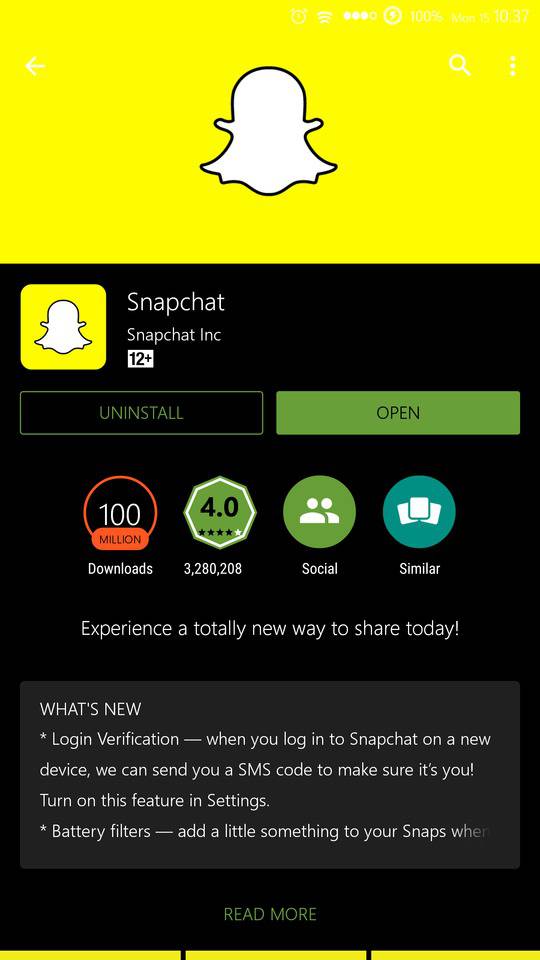 Snapchat Android update
The company also ran into trouble when some 4.6 million names and email addresses were breached in December 2013 after it dismissed that attack vector as theoretical. ®