This article is more than 1 year old
Asigra's fast BaaS on-ramp for Cloud Service Providers
Customers can get payback 'in a few months'
Managed and cloud service providers have a lightning fast on-ramp to providing backup services via three Asigra appliances.
These are converged backup systems using commodity servers, FreeBSD Unix, the ZFS file system and Asigra's agentless cloud backup and recovery software.
There are three models, arranged by capacity:
1800 — 1U and 12TB usable backup capacity, 9.6TB billable capacity
3600 — 2U and 40TB usable backup capacity, 32TB billable capacity
5400 — 4U and 96TB billable capacity
Asigra's software includes deduplication to shrink the size of raw backup data. Backup data sources include physical servers and virtual machines, PCs, mobile endpoints and SaaS sources, such as MS Office 365, Salesforce and Google Apps.
Here's a speeds and feeds table: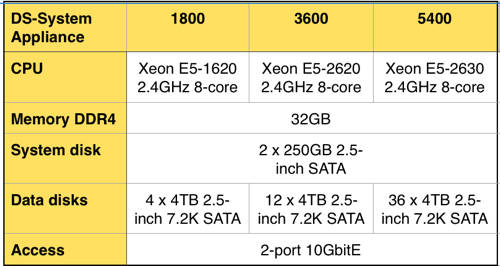 Some Asigra DS Appliance details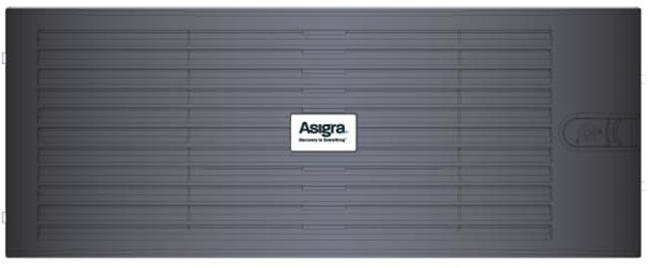 Asigra 5400 DS-Appliance. Bezel blandness rules, OK!
Potential customers are any cloud service providers, both public, private, or internal, ones. Asigra thinks there are tens of thousands of potential customers across this combined category.
They all need systems that are plug-and-play and require minimal administration.
Competitors such as Veeam do not sell combined hardware and software appliances. Asigra says CSP/MSPs will find it easier to buy and run its converged appliance than separately sourcing hardware and software components from multiple suppliers as an alternative approach, but then it would, wouldn't it.
The appliances are ordered from Asigra, with shipping from Avnet Embedded, who will be sub-contracted to provide the hardware support. Asigra will be the first point of contact for all support calls and handle all software support, including FreeBSD and ZFS.
Asigra claim its customers can get payback "in a few months." ®