This article is more than 1 year old
PRATCHETT chats to Oz from 31,000m above Planet Earth
Andrew Tridgell tunes into LOHAN avionics test flight
Freezing temperatures not a problem
... it wound up in a nice open area.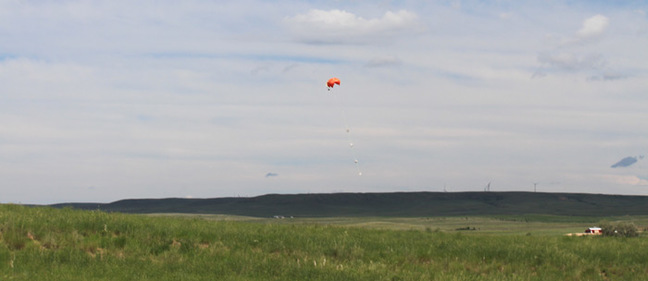 It was a nice job by the Edge snapper, who managed to capture the whole touch-down, just 30 metres or so from the pursuit vehicle. Check out Edge's summary video of the flight above, and you'll see the same landing, shot from the team's pursuit aircraft: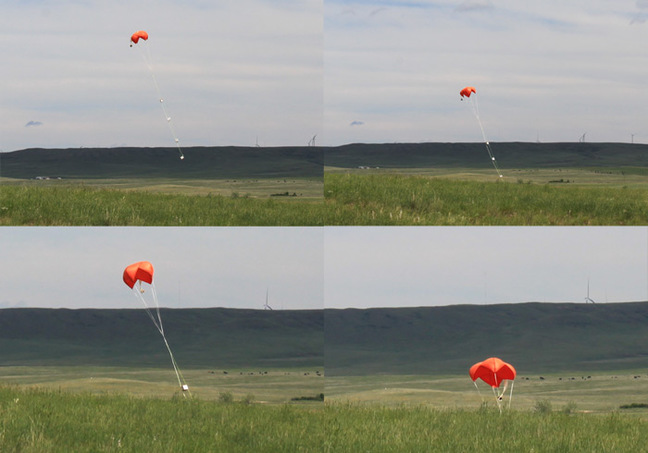 The payloads survived the stratosphere, and were recovered by David...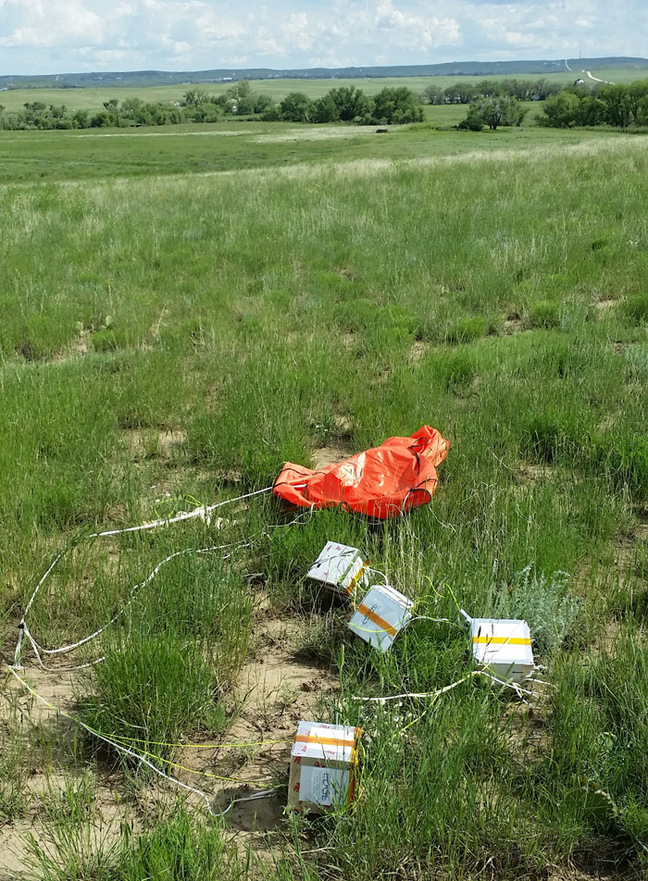 ...who quickly reported that our servos were still operating, confirming that they hadn't frozen and that the avionics batteries had delivered the goods:
Good work all round. Next up, for your reading pleasure we have the results of the test, as indicated by the data logs, and our live monitoring.