This article is more than 1 year old
PRATCHETT chats to Oz from 31,000m above Planet Earth
Andrew Tridgell tunes into LOHAN avionics test flight
Other sensors
Other data grabbed by the Pixhawk includes the mission pitch-roll. Not very significant with regard to the Vulture 2, but a good indication of just what a battering the PRATCHETT payload took.
Tridge explained:
Here's overall roll-pitch graph against altitude (degrees of roll/pitch, altitude in meters above sea level):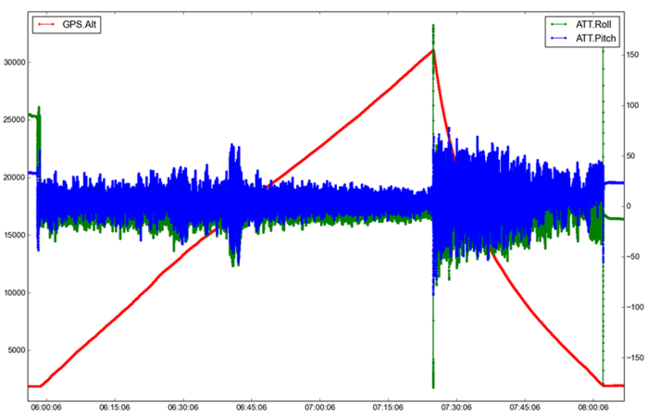 Here is a zoom into part of the ascent, you can see a typical 20 degree swing, with occasional 50 degree swing. The frequency of the oscillation is between 1 and 2Hz: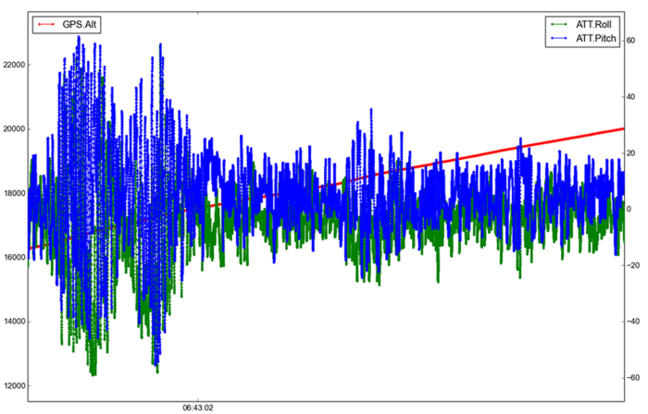 Here it is at burst: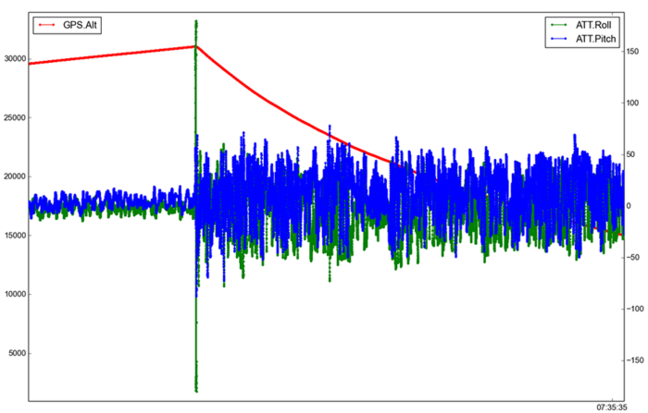 Quite a ride. In summary then, we've got a few things to fix, but nothing that's going to give us sleepless nights. We offer the traditional thanks and foaming ales to Tridge and all the Edge team for their magnificent efforts. Onwards and upwards...®
Bootnote
It's also foaming ales and (belated) congratulations to Edge members Emily and Jeremy Allen...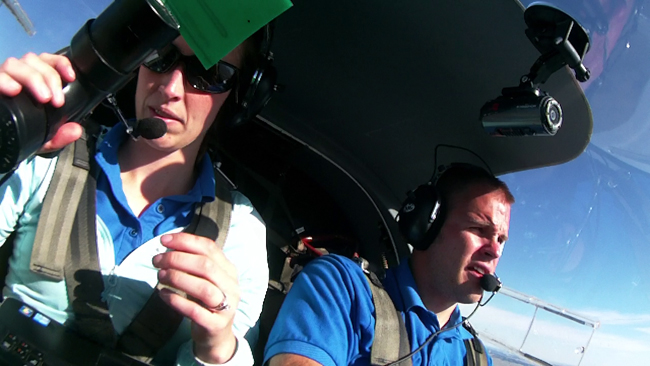 ...on the birth of young Leslie, seen here on Saturday checking out the pilot's seat for the first time: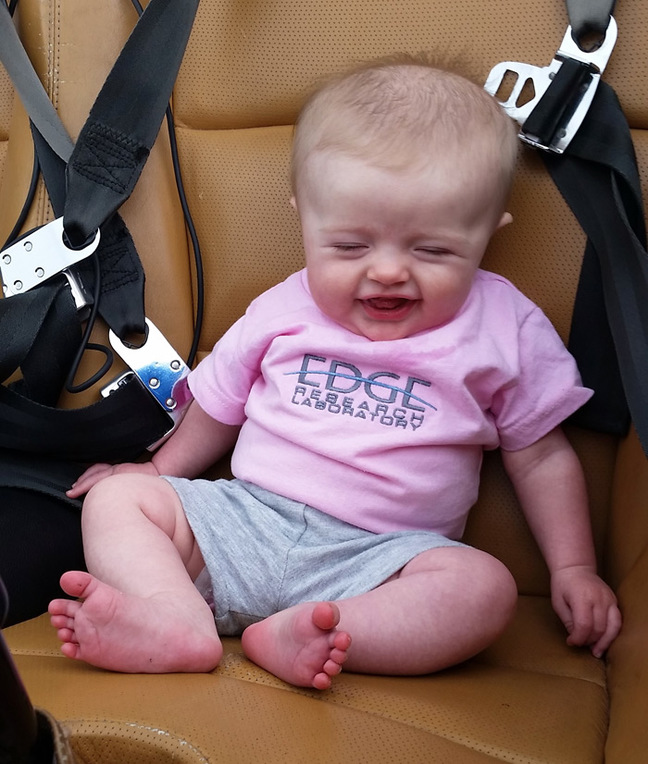 ---
---
More from the lovely LOHAN: