Efforts by the Kodi media player's maintainers to keep pirates from sullying its good name haven't been enough to satisfy the copyright cops at Amazon.
The app formerly known as XBMC has been pulled from Amazon's app store, on the basis that it facilitates piracy.
AFTVnews.com reports that Amazon flicked the kill-switch on the project last week, pretty much at the same time as Google decided it's clean and can be listed on Google Play.
At issue is not the software itself. Any media player you care to name is just as useful for playing infringing content as it is for legal content. However, the software supports plug-ins and add-ons, and while its maintainers told AFTVnews that while they police respect for copyright in their own repository, they can't control what third parties do.
Those unofficial add-ons are what led Amazon to determine that Kodi "can be used to facilitate the piracy or illegal download of content".
Some of those add-ons even distance themselves from Kodi. This site for example clearly states that add-ons it distributes "will receive no support in official Kodi channels", because "[w]e are not connected to or in any other way affiliated with Kodi, Team Kodi, or the XBMC Foundation".
As TorrentFreak notes, the takedown means Amazon won't distribute the software – but it's still quite happy listing boxes based on Kodi. ®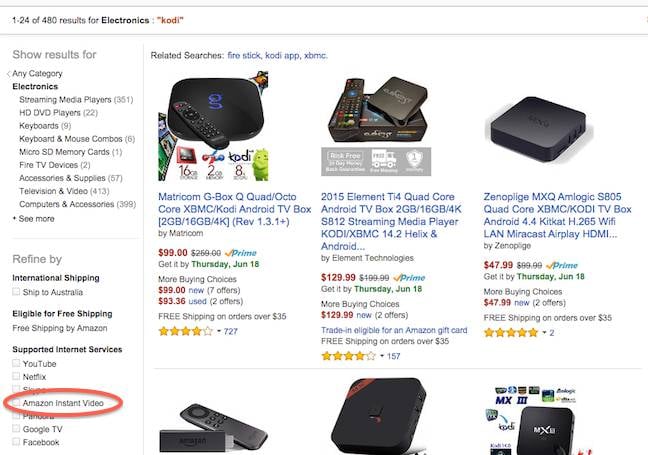 "Kodi, we're so totally banning you ... unless someone wraps your software in a box"
Similar topics