It looks like the conveyor belt's broken at the Australian Taxation Office, because vendors of accounting and HR software are releasing their new financial year compliance patches rather late.
Oracle's just released its FY 15/16 compliance patch, which will ensure Australian users of Oracle's Payroll wares are up to date with the nation's new laws and tax scales.
Those changes come into force on July 1st, two weeks from now, meaning Payroll users don't have an awful lot of time in which to make sure the patch works, test it and get ready to pay their people properly when the new financial year commences on July 1st.
Oracle users have it easy compared to peers wielding local outfit MYOB's wares: at the time of writing MYOB says its update will become available "in late June".
The Australian Taxation Office works with application vendors to issue guidance on required changes so they can get code written ASAP. If MYOB and Oracle are only emitting code at this late stage, it looks like that process hasn't gone optimally this year.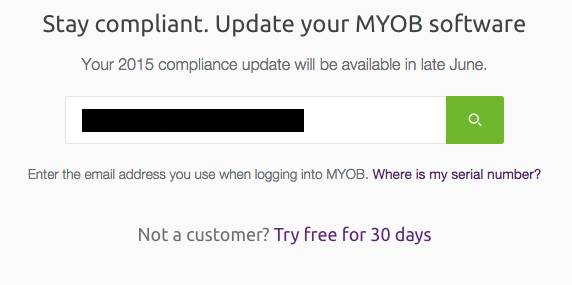 Late June? We can hardly wait, MYOB. And good luck getting new customers when your patches drop so late.
SaaS is gunna eat you alive.
Before long, this sort of thing should go away: rushed critical patches are the best possible advertisement for software-as-a-service. Oracle and MYOB are both happy to offer their wares in that mode, and are being chased hard by all-SaaS rival Xero. ®
Similar topics