The Raspberry Pi Foundation has revealed a new piece of hardware: the official Rasbperry Pi case.
The main feature is the removable roof that to our mind either makes the Pi a convertible or lets it go topless, depending on your preferred level of innuendo.
The Pi guys say they chose the design topping this tale after considering two alternative designs in the quest for something "affordable, but with the kind of real beauty and design that our products try to encompass."
The "winner", dubbed "Construct", delivers by offering a pleasing curves and a removable "roof" so that those attaching pi-ripherals can keep their computers in the case rather than leaving it naked and afraid. Removing the lid will also improve airflow to your rPi, perhaps helping to keep it cool as both days of summer arrive for UK readers.
The two rejected rPi case designs
The case allows access to all ports and is designed to let you take off panels in case you need to for jobs like accessing the GPIO pins.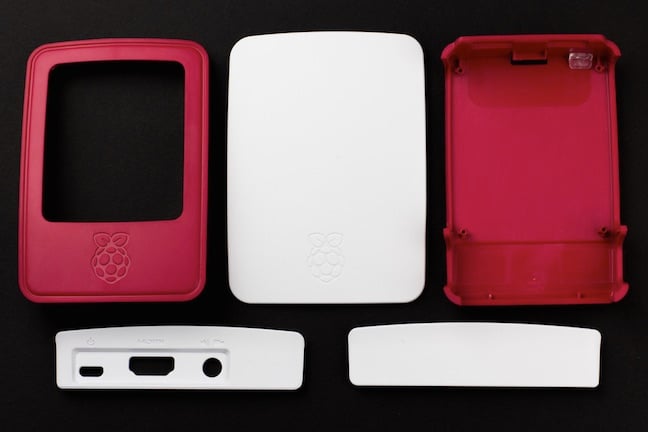 IKEA? No! It's the various panels of the official Raspberry Pi case
The case was developed in the UK after a process that will be very familiar to many readers: the Pi guys knew very little about injection moulding, made a promising start that turned out to be a blind alley and eventually found better suppliers who could turn their initial investment into a finished product. The post we've linked to above explains that odyssey.
In true rPi style the case costs a colossal £6.00 (US$9.38, AU$12.13, €8.34) and can be had from Pi Swag or Pi resellers. ®