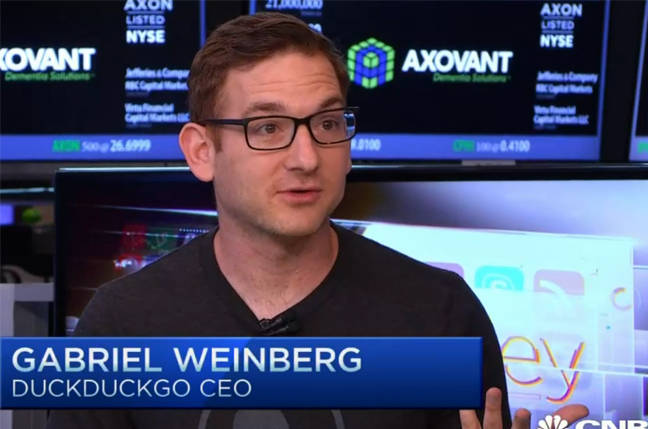 Privacy-first search aggregator DuckDuckDuckGo has grown a whopping 600 percent since NSA whistleblower Edward Snowden began revealing the extent of the US spying apparatus.
The search engine uses sites including Wikipedia, Yandex, Yahoo!, Bing and Yummly and offers users bare-bones search results without the personalisation and tracking wizardry which powers Google.
Chief executive officer Gabriel Weinberg told CNBC it crunches some three billion searches a year.
"We've grown 600 percent since the surveillance revelations two years ago," Weinberg says.
"It's really a myth that you need to track people to make money in search.
"People want transparency and they want control, and unfortunately they are usually getting neither today."
Weinberg says Apple's decision in June to add DuckDuckGo as a Safari search offering contributed to the search swelling, as did Mozilla's move that year to add the activist asset to its Firefox web browser.
DuckDuckGo was founded in 2008 and makes most of its money from advertisers bidding for top placement in lucrative search keyword results. ®
Similar topics