This article is more than 1 year old
E3 2015 in a nutshell: Hurry up Hoth, and plenty to Unravel
Coming to a console, PC or mobile near you
For Honor (why couldn't it be Honour?)
Yes, it might have spelling that will drive us Brits crazy as we write it over the coming years, but For Honor was one of the genuinely great looking original triple-A franchises shown this E3.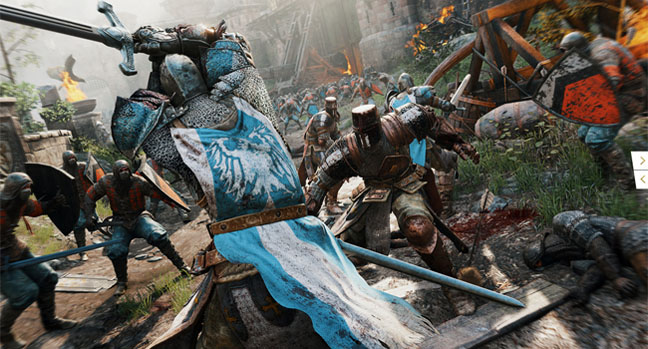 It's an honour to write 'For Honor'
Knights, Vikings and Samurai are all playable is a mash-up that looks almost as intriguing as Ubisoft's Jason VandenBerghe – the game's enigmatic Creative Director. Expect to take on entire armies in tactical Dynasty Warriors-style battles, or dive into four-on-four duels to the death.
Not a bad year for new announcements
Encouragingly E3 did bring with it a number of intriguing new titles. From Software's Dark Souls 3 needs no introduction, nor Ubisoft's South Park: The Fractured But Whole, that continues the story of the new kid.
Apocalypse now: Sony's Horizon: Zero Dawn
Away from these established franchises there was Sony's Horizon: Zero Dawn with its post-apocalyptic cave dwellers raging against robot dinosaurs. Ubisoft also brought the aforementioned For Honor, while Xbox One's Recore – another game heavy on the robots – this time helmed by Keiji 'Mega Man' Inafune looked interesting.
Add confirmation of Mass Effect: Andromeda, the design-based Dreams by Media Molecule and Ghost Recon: Wildlands and it's clear that 2016/17 is looking good. And that's without considering the huge number of JRPGs promised by Square Enix with a Nier sequel heading the pack.
Award for most nervous presentation
When a man comes out looking like he weighs less than a handful of feathers and grasping a red cat made out of red wool you know that you're in for an awkward moment.
That's exactly what happened when Martin Sahlin of Coldwood Interactive trotted out at EA's press conference to tell of his studio's charming looking platformer, Unravel.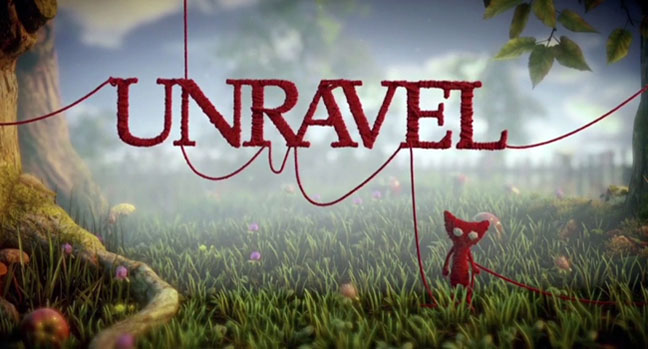 Meet Yarny from Unravel
To be fair he looked as excited as he did nervous and his game is beautiful (if not a little too similar to Limbo). Keeping him on stage for such a chunk of time did seem a tad harsh of EA though; still at least his game stuck in the memory.