An Oracle EVP has become a non-person after David Donatelli was appointed EVP for converged infrastructure at Larry's Redwood Shores palace.
Donatelli will be responsible for Oracle's infrastructure offerings, including engineered systems, server, storage, networking and tape products, and help the company respond to customer demand for Oracle's hardware products in a hybrid cloud environment.
He reports to co-CEO Mark Hurd.
Donatelli doesn't yet have an entry on Oracle's exec bio web pages and, if he did, it would look pretty much like that of John Fowler, Oracle's EVP Systems, who took on that role when Oracle bought Sun way, way back when.
Fowler's exec bio at Oracle says he is "responsible for the delivery of all Sun systems products, including SPARC and x64-based servers, as well as networking and disk and tape storage products. Additionally, he is responsible for systems software, including Oracle Solaris."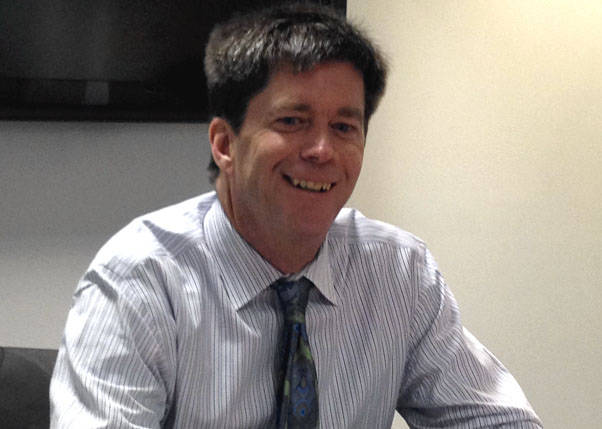 Oracle's EVP systems John Fowler. Or maybe not
That spells converged infrastructure to you and me. It looks like a full frontal collision of responsibilities. Is John Fowler out?
A UK contact at Oracle told us that they haven't been made aware of any change in John Fowler's responsibilities.
When asked about what's happening to John Fowler, Oracle UK spokesperson Mike Ruppert said: "We are not commenting." El Reg finds this astonishing.
Have ex-HP CEO, Mark Hurd, and ex-HP EVP Donatelli ganged up on Fowler and forced him out? Is he, as Donatelli did at HP, taking on a non-role like touring VCs looking for acquisition targets?
Donatelli left HP in March and it appears that it has taken two months or more to sort out his role at Oracle. It effectively means he takes over from John Fowler, except Oracle isn't saying, leaving Fowler in limbo.
He hasn't left Oracle, but Oracle won't say what he's doing. It indicates, we think, that he and Oracle haven't come to a satisfactory arrangement and Fowler, for now, has status but nothing to do. ®
Similar topics