Post-pub nosh neckfiller: Nasi goreng pattaya
Malaysian chicken fried rice omelette. Lovely
---
We invite our wobbly dining regulars to travel with us today to Malaysia, in search of "nasi goreng pattaya" – a tempting egg omelette envelope stuffed with chicken fried rice, with a distinctly Western splash of tomato ketchup.
Nasi goreng pattaya is known as nasi goreng amplop in Indonesia, where nasi goreng ("fried rice") is pretty well the national dish. The Japanese enjoy the uncannily similar omurice, which also graces plates across South Korea and Taiwan.
Quite how the Malaysian version got its name is a mystery. The nasi goreng bit of it is clear enough, but pattaya is apparently in honour of the of the Thai beach resort, described by Lonely Planet as "part package holiday destination, part prostitution central."
It's not that the Thais don't like a bit of chicken fried rice – khao pad namprik pao sai kai, apparently – it's just that they don't appear to have adopted the cunning strategy of wrapping it in eggy goodness.
We may be wrong and perhaps readers with first-hand experience of Pattaya (the cuisine, rather than the prostitutes) can set us straight.
Anyway, fried rice dishes across Asia generally have one thing in common: they use leftover rice boiled the day before. Accordingly, a bit of advance cooking is in order for nasi goreng pattaya, for which you will need: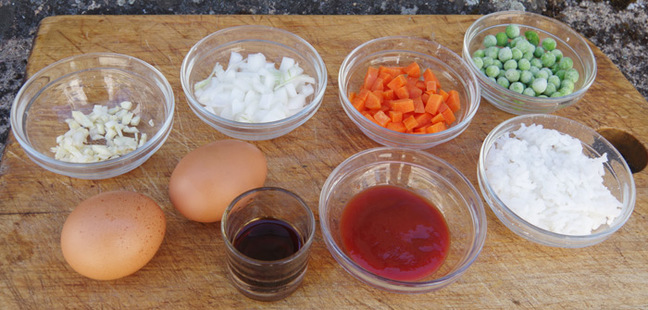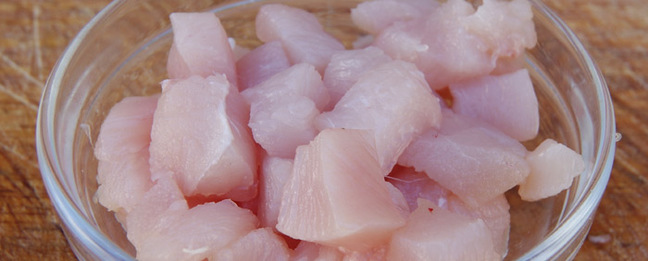 1 clove of garlic, chopped
50g onion or shallot, chopped
50g diced carrot
50g frozen peas
200g boiled rice
Tomato ketchup
Soy sauce
2 eggs
100g chopped boneless, skinless chicken breast
Salt to taste
The above will make enough fried rice to stuff two envelopes, we found, and it isn't really worth the bother making less. In fact, consider making more, since it's pretty mouth-watering on its own as simple nasi goreng.
Similar topics
Broader topics