Has Violin's new worldwide sales head Said Ouissal got what it takes to lift sales at the recovering all-flash array company?
He comes to the SVP position with no prior direct sales management experience, and told us he joined Violin in April last year to be SVP for product management and strategy. He came from Juniper Networks where he was a product management VP from October 2012 to April 2014.
Before that he was VP for Strategy and Customer Enablement at Ericsson, being inherited by Ericsson when it acquired Redback Networks in late 2008.
At Redback, Ouissal was the director of systems engineering in the UK, then VP for Systems Engineering, and he worked for CEO and president Kevin DeNuccio, now CEO at Violin Memory.
So, we have a telco and networking support and engineering background with pre-sales support at various levels, plus a period working for De Nuccio before he came to Violin. When sales head Tom Mitchell was found wanting and revenues were below expectations DeNuccio turned to known quantity Ouissal to boost revenues.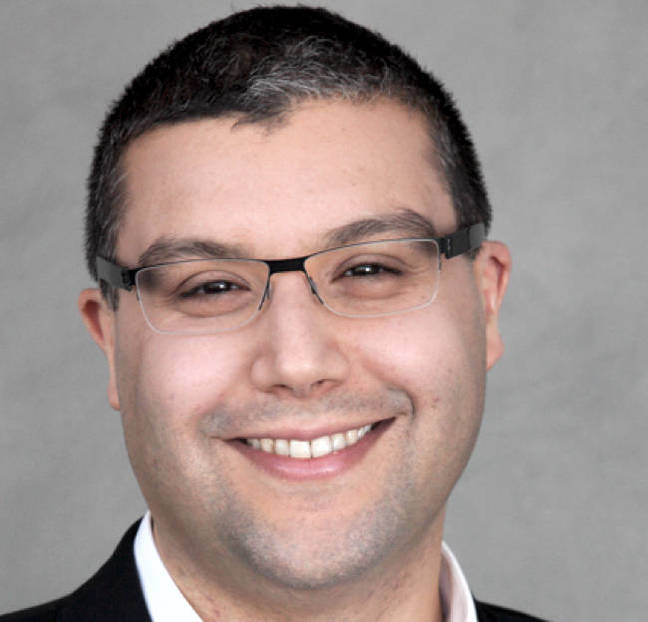 Violin Memory's SVP w-w field operations Said Ouissal
Ouissal said: "Tom Mitchell is continuing in a transition phase for the foreseeable future."
Why did he get the world-wide sales job?
"I spent most of my career in sales [although] it's not visible in my resume. I spent my time in the field [and] I ran Kevin's total pre-sales organisation in the past."
"About 70 per cent if my career has been spent in customer-facing roles" and at Violin "I have been engaged with the customers and with the sales teams all the time."
OK, so we could characterise this as high-class and in-depth pre-sales support, without having the revenue responsibility for an account and a compensation package dependent upon it.
At this point we're tempted to write 'Yes, but', because predecessor Tom Mitchell had almost five years experience as SVP for global sales at Avaya, with sales time at Cisco and Motorola before that.
However, Violin has failed to meet revenue forecasts for two quarters in a row; its path to profitability has been delayed and sales forecasts must have contributed to that.
DeNuccio has to have confidence that sales forecasts will be solid. Having worked with Ouissal in the past, as well as seeing him in action since joining Violin, the decision was made to promote him rather than hire from outside.
The management team could keep working together without missing a beat while it took an outsider on board.
Violin is adding a lot more sales reps worldwide and building up its channel efforts with Jeff Nollette who joined Violin in October last year, coming from EMC, Isilon and, before that, NetApp.
What kind of person is Ouissal? "The two things I like are talking to customers and winning." Talking to them when your pay cheque depends on them buying your products though is different from explaining product advantages to them, however great you are at that.
He could be great in the role, with Violin's revenues rising substantially.
Maybe part of it will be due to Mitchell's groundwork if, as everyone in Violin hopes and expects, sales do actually rise as customers and prospects get in tune with the Concerto 7000 products. ®