This article is more than 1 year old
Apple wants to patent iBeacon stalking
'Find a friend', what could possibly go wrong?
The fruit of Apple's 2013 acquisition of indoor mapper WiFiSlam seems to have fallen from the tree and landed at the patent office, with Cupertino filing for a find-my-friends feature.
Back when the acquisition happened it was speculated that Apple wanted to get into the follow-my-footsteps business that mobe companies have tagged as an official Next Big Thing in advertising for more than a decade.
Figuring, perhaps, that people like to see some utility in exchange for getting price offers from the store they just left, Apple's patent envisages using indoor location services to let friends find each other.
If you're inside, Apple's patent application (Indoor remote triggered location scanning) notes, your GPS might not be much use, your base station is an imprecise locator, and WiFi may or may not be connected.
So Apple wants to use iBeacons – Bluetooth LE in the patent application – and combine that with an app so you find that friend, partner, spawn or sibling who promised to meet you in the food court at 2pm but is busy browsing the shelves.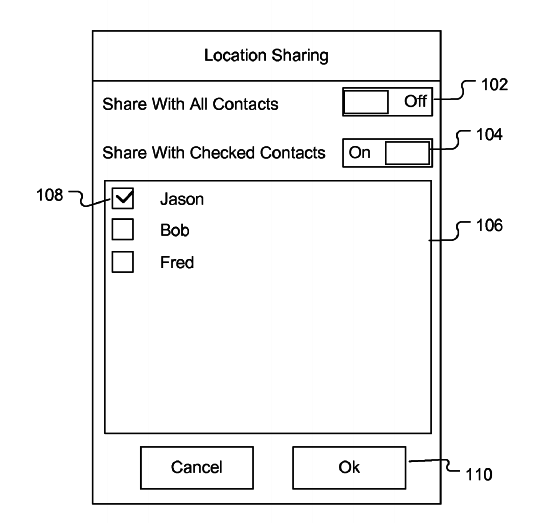 Instead of all that tedious business of sending a text or calling them, a user would:
Open the app and turn on location sharing; and
Decide whether to share their location with all contacts or just a few.
Then someone could just ask their phone to ask your phone where you are and get an answer.
And of course there's no marketing potential whatever in using indoor mapping technology to follow your footsteps through the mall. That's only there so the app can tell you which path to take to find your friend.
After all, the application notes, "In the case of advertisement delivery services, the present disclosure also contemplates embodiments in which users selectively block the use of, or access to, personal information data." Promise. ®