Telstra, Voda bag blackspot bucks
Oz government slings $385 million to connect rural mobes
---
The Australian government has embarked on a mobile blackspot crackdown with funding released for the creation of 499 new mobile base stations to improve coverage in rural and remote areas.
The new base stations will provide an extra 68,600 square kilometers of handheld coverage, and 150,000 square kilometres of external antenna coverage across the nation.
The funding is based on an initial $100m pot pledged in the lead up to the 2013 election, and is supplemented by state and private sector funding to bring the total to $385 million.
In addition to the Commonwealth and state government funding commitments, the programme has leveraged significant private sector investment – Telstra will spend $165 million over three years and Vodafone $20 million over three years.
There is a broad national spread of new and upgraded base stations across NSW (144), Victoria (110), Queensland (68), Western Australia (130), South Australia (11), Tasmania (31) and Northern Territory (5).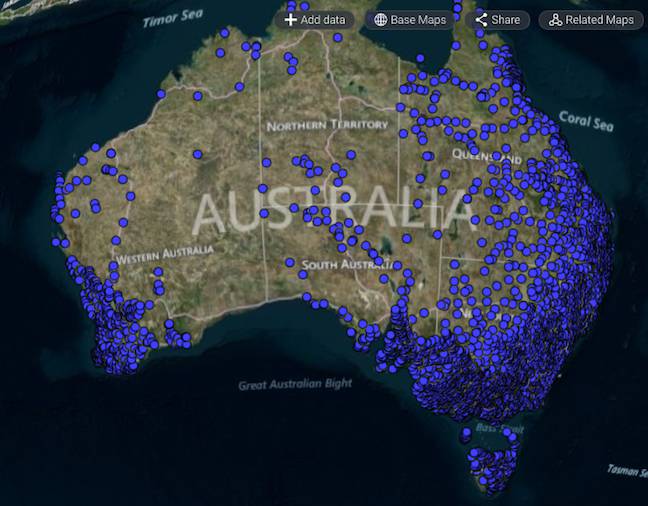 Where the black spots are ... (Source: Nationalmap.gov.au)
The first of the new base station are expected to roll out before the end of 2015, and installations will continue for a three year period after that.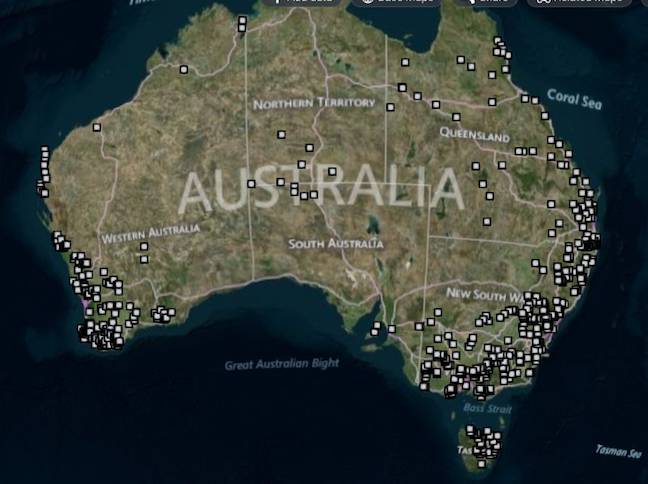 Funded base stations. Spot the difference ... (Source: Nationalmap.gov.au)
In a separate announcement, the Australian government also announced a second funding pool with an additional $60 million to cover mobile blackspots.
As part of the program, Telstra also indicated it would build up to 200 4G mini base stations in locations in small towns across Australia. These mini base stations will provide mobile data coverage for the surrounding area, and will also support voice communications as 4G voice comes on stream.
The Government expects to agree the locations for the 4G mini base stations with Telstra during the second half of 2015, with the rollout of the 4G mini base stations to commence after that.
There's more detail on the program here.