Who wants a classic ThinkPad with whizzy new hardware? Lenovo would just love to know
First shove the chiclet keyboard where the sun doesn't shine
After Lenovo bought IBM's ThinkPad business, the Chinese giant has slowly but surely changed the iconic laptop design to look a bit more modern – but now that may be about to change.
In a blog post Lenovo design veep David Hill speculated about taking the old-style ThinkPad form-factor, and cramming it full of the latest and greatest hardware.
Gone would be the godawful chiclet six-row keyboard, the 16:9 aspect-ratio screen, and the injection molded cases in favor of a more classic design.
"I've been referring to the concept as retro ThinkPad. Imagine a blue enter key, 7 row classic keyboard, 16:10 aspect ratio screen, multi-color ThinkPad logo, dedicated volume controls, rubberized paint, exposed screws, lots of status LED's, and more," he said.
"Think of it like stepping into a time machine and landing in 1992, but armed with today's technology. Although not for everyone, I'm certain there's a group of people who would stand in line to purchase such a special ThinkPad model."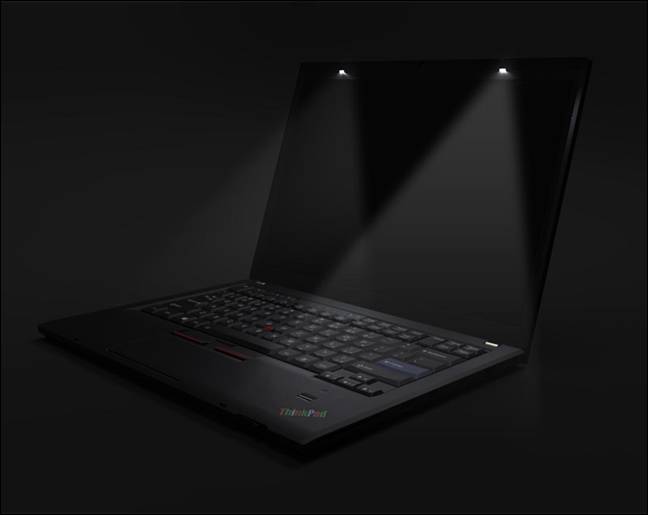 Double your pleasure
There might even be room for some improvements, using classic ThinkPad tech, Hill suggested. The ThinkLight, a downward facing light built into the center of the lid to shine down on the keyboard, is a much-loved feature among ThinkPad aficionados, but Hill suggested putting two in, and still being able to cram the computer's innards into an 18mm casing.
Hill said he was inspired by redesigns of classic cars like Ford's Mustang, Dodge's Challenger, Fiat's 500 and the Mini Cooper. El Reg suspects he's also slightly sick of ThinkPad junkies bitching to him about how awful the new ThinkPad designs are.
Lenovo's design veep asked people to comment on his post so that he can gauge interest and take the idea to management.
As a long-term ThinkPad junkie (15 years hammering the seven-row keyboard and counting) this hack is very keen on the idea. I've refused to upgrade from my X220 for years now because it would mean giving up too many things that make the design of the ThinkPad so good. ®