This article is more than 1 year old
Subaru Outback Lineartronic: The thinking person's 4x4
Refined and capable, but useless for driving into walls
Vulture at the Wheel Everyone I know who needs a full-sized, five-door road car that can also drive across fen, bog and hillside owns a Subaru. Not a Range Rover or Land Rover, as they're too expensive. Not a Land Cruiser, as they are too big.
Not a suburban SUV, as they are designed for slippery supermarket car parks. Not a Mitsubishi L200, as it has medieval cart suspension.
And not a 4x4 estate, as they are just all-wheel-drive road cars with shoulder pads.
From North Uist to Llyn Tegid to County Kerry, the thinking seems to be that if you need reliable, rugged, versatile all-terrain transport, you buy a Subaru.
I'm told by my rural chums that the pick of the crop is the Outback: a reasonably refined road car that is also all the 4x4 you'll ever need, unless you plan on driving up Kilimanjaro or across the Taklamakan.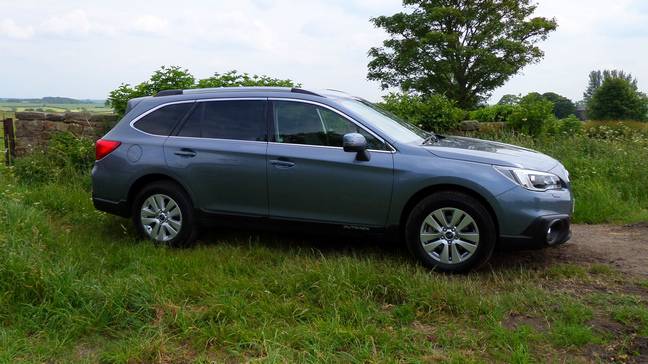 New Gen 5 Outback is a tyres-up reworking of the Mk 4 version
Subaru has just launched a brand-new model, the fifth of the name, and El Reg was invited along to see if it is actually as good as the converts claim.
New did I say? Sort of. What we have here is more a very comprehensive update and improvement of the previous generation car. Take the engines, for example.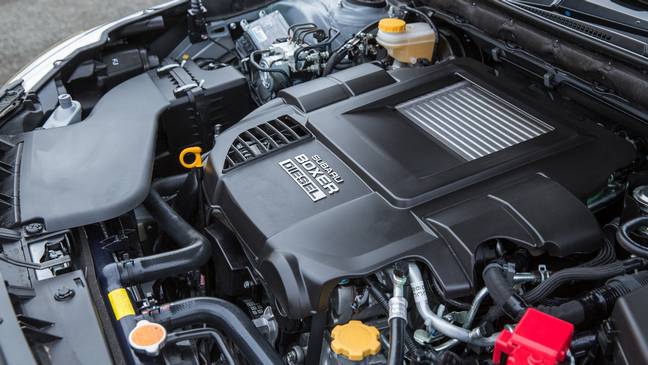 Being a Subaru the engines are boxers. Not better or worse, but different
The 4-cyl 2L turbo-diesel boxer and 4-cyl 2.5L petrol boxer look much the same as before on paper, but 80 per cent of the oil burner's components and 90 per cent of the petrol motor's are either new or improved. The end result is, as Khan would say, better. Power, torque and fuel economy are all up, emissions are down.
Outside, it's again a matter of evolution rather than revolution. The large new grille aside there's nothing radical about the styling – it's more a refined and refreshed (and slightly larger) version of the Mk 4 Outback.
A wee bit anonymous perhaps, but when you only sell around four and half thousand cars in the UK each year, Please-Look-At-Me styling isn't that important. Chavtastic Impreza Turbos aside, Subarus have always been understated.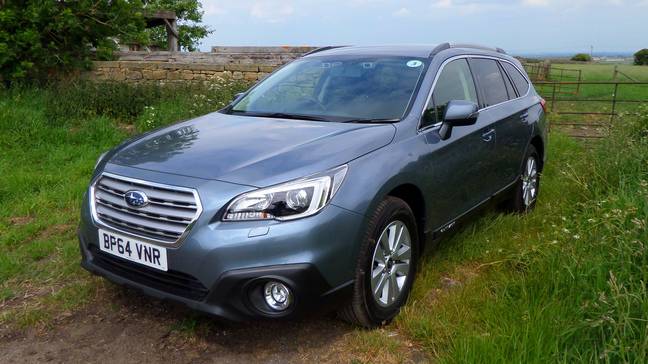 New exterior is nothing out of the ordinary, but smart enough. Big grille has active shutters to reduce drag or improve cooling