Subaru Outback Lineartronic: The thinking person's 4x4
Refined and capable, but useless for driving into walls
Luxe interior
The interior is another matter. Subarus have long been cursed with cabins that looked and felt a bit, well, crap. The cabin of the 2015 Outback is a massive step forward. It now looks like it belongs in a car that cuts a hole in 30 grand rather than in a Kia costing half as much.
The new 7-inch touch-screen infotainment system deserves a mention too. It has a pinch-to-zoom facility that actually works.
As you would expect, the Outback features Subaru's much-admired symmetrical permanent all-wheel-drive system. For the Mk 5 it's co-opted the X-Mode all-terrain traction-control system from the Forester and Active Torque Vectoring from the WRX STI. Theoretically, that should make it go better on both the rough stuff and on tarmac.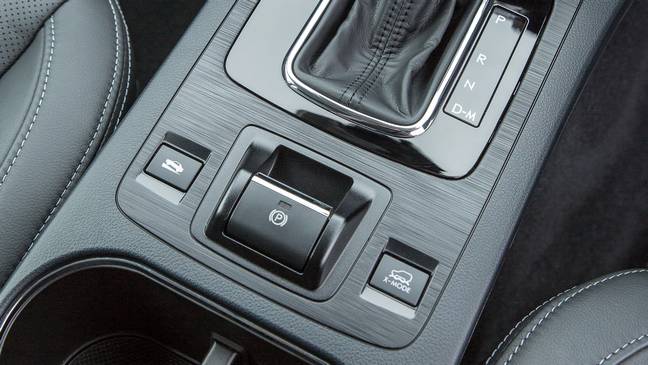 Serious drivetrain systems nicked from both Forester and WRX STi. For off and on-road
The Lineartronic models I drove were fitted with an electronically controlled multi-plate transfer clutch, which manages the default torque split of 60/40 per cent front/rear.
If slippage is detected at any of the wheels, the system is able to move the torque about for improved traction. All this happens without the driver having to stick his or her oar in and happens quickly. One of the boasts made for X-Mode is the speed of reaction to wheel slip. Apparently it is 30 per cent faster than the Audi A6 Allroad.
Combine X-Mode with Torque Vectoring, automatic hill-descent, 25-degree approach and departure angles, a wading depth of close to 50cm and some pretty substantial-looking underbody protection and you have a car that should go pretty much anywhere within the limits of its road tyres and ground clearance – which at 200mm is nothing out of the ordinary.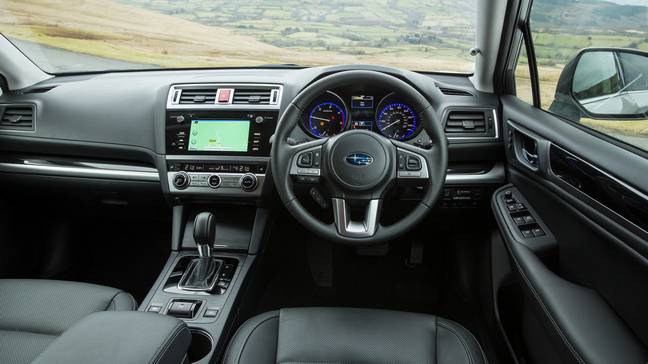 Outback's cabin is much more upmarket that anything to be found in previous Subarus
Sadly the press launch didn't give me the chance to take the Outback into the seriously great outdoors, but what little I managed to traverse gave me no reason to doubt its abilities.
What I can tell you is that the new Outback is pretty impressive on tarmac. Subaru has made great efforts to reduce noise and vibration and improve handling.
And it's been successful. Body roll and understeer have been cut dramatically, making the Outback a car you not only can but want to hustle down winding roads.
It's far more comfortable and refined than the old model, too, especially over rough and undulating road surfaces.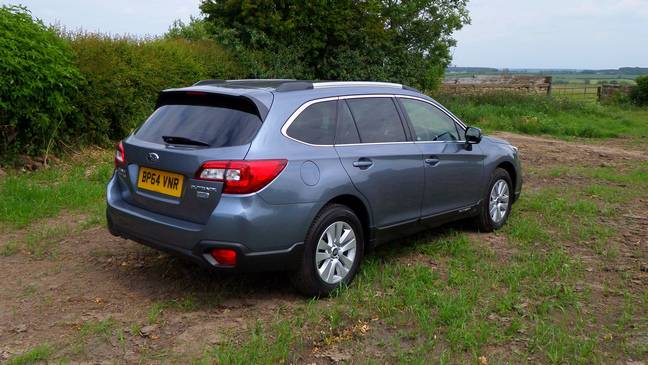 Traditional estate looks disguises impressive performance and tip-top levels of refinement