This article is more than 1 year old
Apple Music available on Sonos by end of this year
No word yet if they'll go all the way up to eleven
Apple's streaming music service will be available on Sonos' streaming Wi-Fi speaker set-up by the end of the year.
Buzzfeed editor Jon Paczkowski received a message from Apple confirming the move and tweeted the news: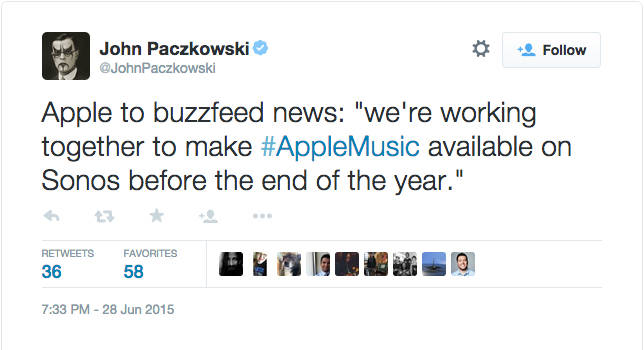 Paczkowski Apple Music on Sonos tweet
Sonos confirmed this to The Verge.
Sonos makes Wi-Fi streaming speakers that can play music stored on home computers and mobile devices, as well as streaming net-sourced content such as Deezer. It won't have support for Apple Music at the launch of the service.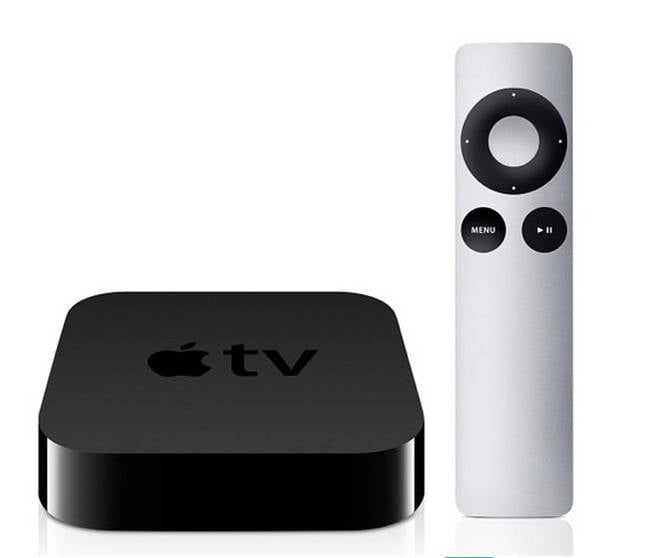 Apple TV and remote control unit
But Apple TV and Sonos users should be able to get Apple Music streamed to their TV through Apple TV, and then have the sound output through a Sonos Playbar and any other Sonos speakers grouped with it.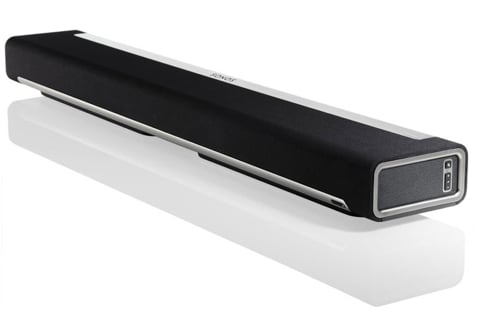 Sonos Playbar
Apple Music will start on 30 June as a component of IOS 8.4 (available at 8am Pacific Time/4pm UK BST), priced at $9.99/month in the USA, £9.99/month in the UK. ®