The compulsory TV tax could be divvied up and given to Shoreditch digital types to create "compelling digital content", says Shoreditch property developer and former No 10 special advisor Rohan Silva.
Writing in the Sunday Times, Silva called for "a new media fund that invests in private companies producing innovative digital content".
Silva continued:
There is a chronic funding gap in the UK for companies creating digital media content, as our venture capital funds do not typically invest in this sector.

As a result, while US companies such as Vice, Netflix, Hulu and Business Insider [Who? Ed] have attracted huge amounts of investment, comparable British digital content companies have not.
The article called for the BBC to do things the BBC already does: spot talent and commission independent producers. It isn't clear whether the BBC would be dispersing the new fund, or some other agency.
If the idea sounds familiar, that's because it is: the very same idea was floated eight years ago. Back then it was Ofcom supremo Ed Richards who started the gravy train rolling. In 2007, Ofcom conducted a review and found that "the market doesn't have the incentive to provide a certain kind of content". What kind of content? Digital stuff, mainly.
So Ofcom would create a commissioning body called a Public Service Publisher and it might even look like this: Citizens could "text" experts – "text" being a new fangled phone communication thing, apparently: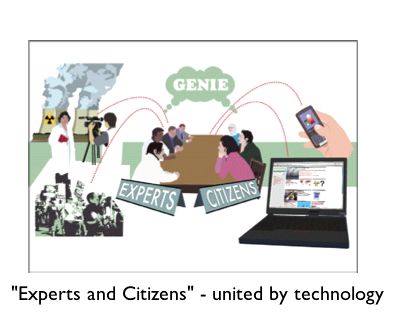 Image source: OFCOM
Or even whizzy multimedia games: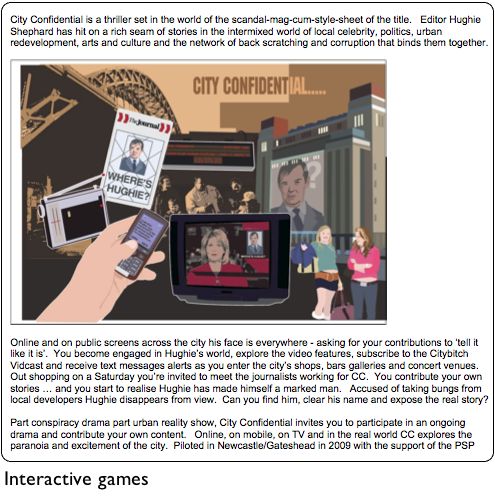 Image source: OFCOM
Reg readers gave it a memorable nickname: "Welfare for Wankers".
Of course, if the market fails to support something, it doesn't necessarily follow that the taxpayer should. A market failure may simply be the indication of low demand.
Similarly the "chronic funding gap" may also be an indicator of low demand. For the taxpayer to fund something, whether it's interactive media content or artisanal tripe outlets, requires a completely different argument.
That argument would need to justify why "austerity Britain" can afford to subsidise interactive media content or artisanal tripe, but not mental health services or aircraft carriers.
The argument has to be "we need X more than Y", not merely "X would be nice – let's fund it". MPs shot down the idea even before the recession of 2008 bit.
Steve Hilton protege Silva was part of the property boom in East London, and persuaded the Prime Minister to back a "tech cluster" with public money.
He's subsequently launched "Second Home", a 25,000 sq ft managed office space in Shoreditch that features yoga and Pilates sessions, after a deal sealed by "pouring icing sugar over our heads and dancing". Silva hopes to take the brand worldwide.
The FT also noted [paywall] Silva had "[taken] advantage of tax breaks for venture capital and angel investors that Silva had helped to boost while working in Downing Street".
There are currently no laws in place preventing special advisors from profiting from policies they helped to promote. ®