Pics It might be hard to believe that during the hottest week of the year so far, the great and the good of the PR world (is that an oxymoron?) are setting out their stalls with Christmas fare. Yet it's not as daft as it sounds: the magazine world, in particular, needs to plan its spreads and this is a way for the great and the good of the press to get a glimpse of what's coming.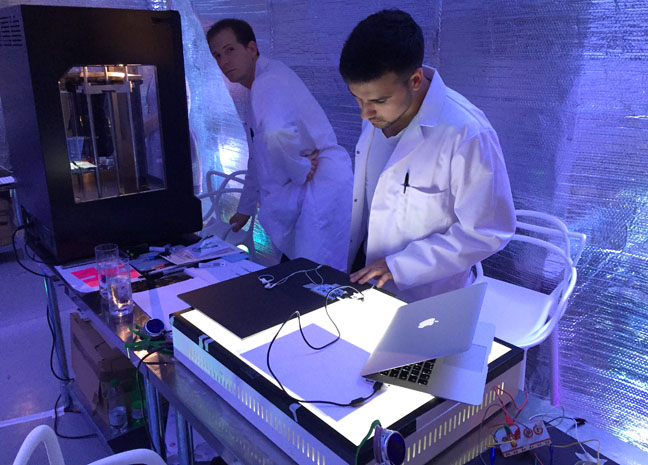 Tinfoil hat optional
The John Lewis event yesterday took a rather industrious approach, with its Wish Factory theme – all that was missing was some elves, but El Reg did spot some boffins. Indeed, John Lewis has its own Innovations Team that designs quirky tech gifts.
On show was the development of a touch sensitive advent calendar, the design idea being that different noises would sound representing the scenes behind each window or object – for instance a bell would sound if you touched it.
A bit cheesy maybe, but young kids would love it and the Innovations Team complete with white coats and 3D printer were out in force showing how they'd go about it.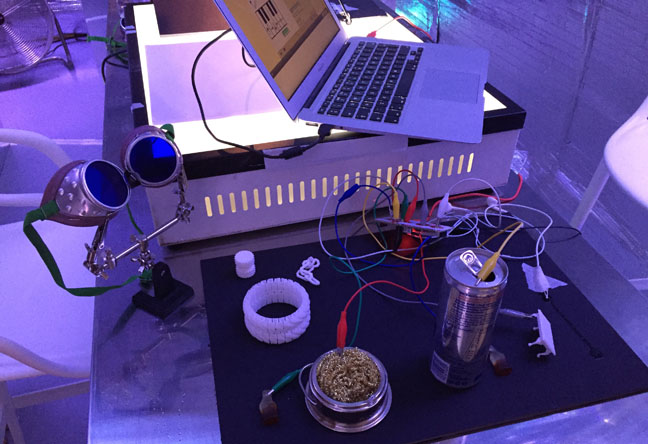 Wired for touch testing
Stuck on the wall were dozens of drawings from the design process and on the table was a Makey Makey Classic kit hooked up to different objects to test for touch. The board itself was connected to a tone generator on a MacBook.
I asked how they were going to go about getting some different noises – having an advent calendar with MacBook attached would certainly put it on the exclusive list. Enter the Bare Conductive Touch Board, which enables sounds to be loaded on to a micro SD card to test out the next stage of the design. At £55 a pop, presumably this won't be stuffed in the calendar either – but helps in the taking the concept a stage further with some 3D printing of additional parts.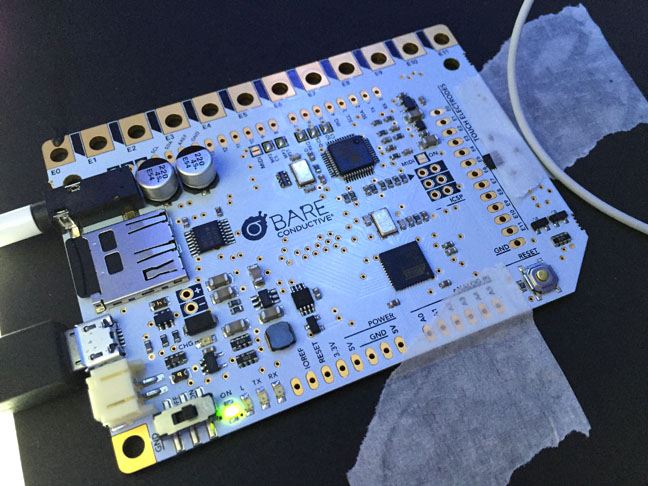 Bare Conductive Touch Board
No doubt the prototype will be destined for miniaturisation in the Far East, but at least by having home-grown designers behind the sounds, the production won't suffer the Singing Santas problem with Christmas carols being lost in translation.
The maker theme was evident throughout the event, some more domestic than techie but on show in the Tasting Laboratory was a gadget for the kitchen that combines both, sort of.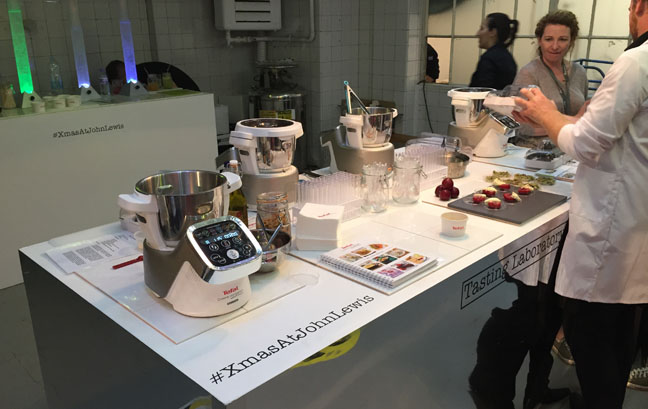 Assisted Cooking: no longer a case of you peel the spuds and your partner does the rest
All the rage at the moment are food processors that also do the cooking for you. The Vorwerk Thermomix TM5 seems to be the gold standard at present and has caused quite a stir since its release in September 2014, but at £925 there's room for other players in this market. Already on sale in mainland Europe, Tefal's Cuisine Companion makes its UK debut in September 2015 and is expected to cost around £700.