It's the hottest day of the year. So check out John Lewis' Xmas tech range!
Jingle bells, jingle bells, jingle all the way...
Food for thought
Tefal claims this gadget is capable of replacing 10 kitchen appliances and comes with a comprehensive cookbook. Its touchscreen, featuring automatic programs, and the info on the LCD display, helps you manage the various cooking stages. Described as "Assisted Cooking", you shouldn't have any excuse for spoiling dinner, Christmas or otherwise.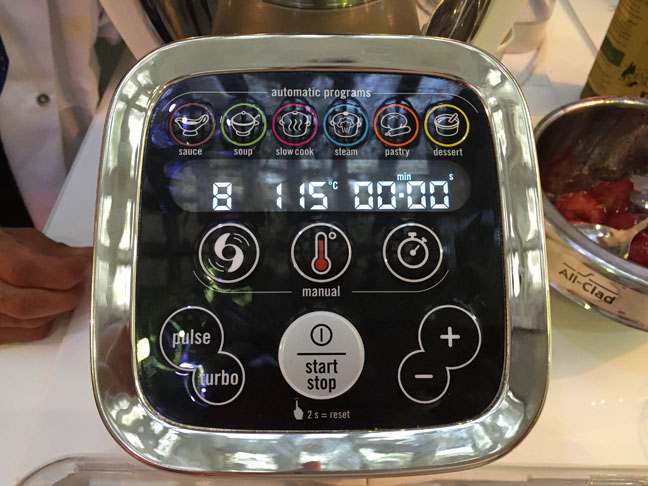 If you're still struggling with the settings on the washing machine, good luck with Assisted Cooking
John Lewis has a number of own-brand electrical goods, from sewing machines to DAB radios. It also does tellies but doesn't shy away from the fact that these are fully loaded LG WebOS models. Its latest JL9100 range of 4K models have recently gone on sale and are available in 40-inch (£699), 49-inch (£849) and 55-inch (£1,199) screen sizes. You get six months' free Netflix thrown in, too, for the large telly and all of them get £100 off a soundbar. Evidently slim TV audio still needs fattening up.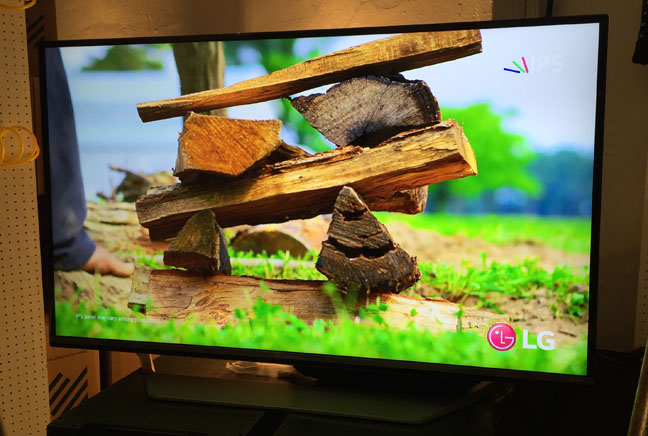 John Lewis' own brand JL9100 series 4K telly, made by LG
Talking of fattening up, sweets were being rolled up and shaped on a 70°C hotplate by confectioner Spun Candy. The company offers classes for kids from around age eight upwards to masterclasses for much bigger kids with a sweet tooth. IT angle? Well, if you find them in store, it's somewhere to treat the family while you go shopping for the kids… or for a new hi-fi.
I've been told the standard of living is much higher these days, but I don't remember seeing anything under the tree that could match the pile that John Lewis put together for teenagers.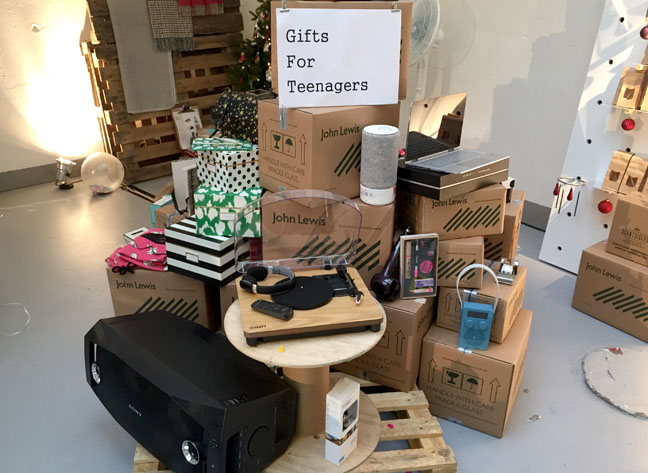 You'd need a big house or deaf neighbours if you're planning on giving a teenager the latest Sony Boombox and a big wallet, if they're getting an HP Spectre x360
Yet, curiously, the vinyl record player remains a tie with the past tech that seems to have a gift for eternal life. Admittedly, the Ion Pure LP Conversion turntable (£70) features USB, so it's not all analogue.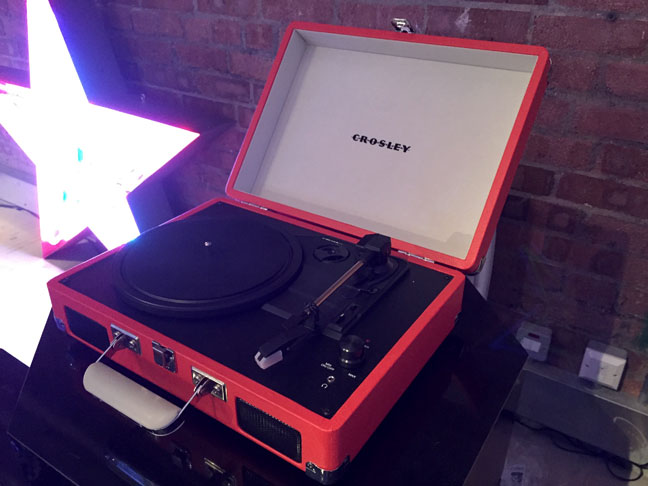 Old school mobile music: Kondor Crosley Cruiser portable turntable
My only portable record player needs to be wound up to get going, but at £80 the Crosley Cruiser looks like it could be just the thing to annoy/delight everyone with your latest finds of cheesy Christmas tunes on vinyl from the charity shop.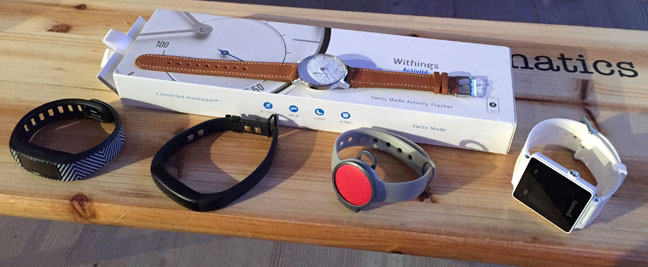 Activity tracking wristbands for all comers
You never know, it might be just the incentive those gifted with activity tracking wristbands will need to get some exercise… or perhaps use that beard shampoo they found in their stocking. Yes, hipsters, if you want your facial follicles to flourish then Mr Natty has FFS – Face Forest Soap. Or, for the gentleman of distinction, the Famous Beard Elixir.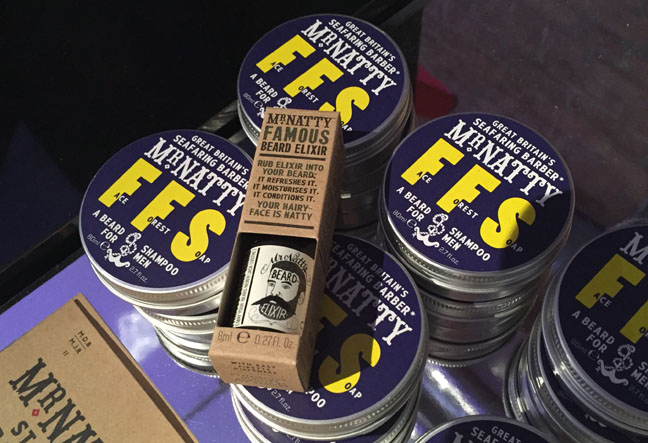 Take it on the chin
And if you haven't got a beard yet, there's plenty of time between now and Christmas to get bushy. ®