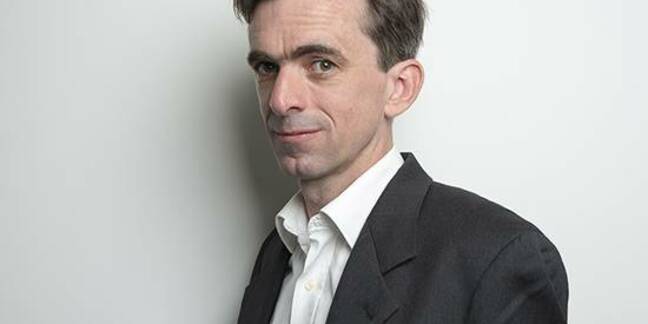 The inventor of Microsoft's F# programming language is among those being awarded the Royal Academy of Engineering's prestigious silver medal.
Susannah Clarke, the co-founder of Embody Orthopaedic and Andy Ward, founder of Ubisense, joined Don Syme, principal researcher at Microsoft Research, in picking up the accolade.
Clarke has pioneered the use of 3D printing in surgery, in particular for knee and hip replacements. Ward created a system that uses ultra-wide band (UWB) radio for accurate in-building positioning.
Syme's F# is a cross-platform, open-source language that is remarkably bug-free and is used in applications as diverse as analysing the UK energy market to tackling money laundering.
The silver medal is awarded to individuals who can turn remarkable technical achievements into commercial success. President of the Royal Academy of Engineering, Ann Dowling, said that this practical exploitation of new technologies "enables society and the economy to benefit from the world-leading innovation coming out of UK research and development".
"This year's silver medallists are testament to the strength and diversity of UK engineering and demonstrate the breadth of exciting careers that engineering offers," she added.
Clarke's idea of using a 3D printer to make fully customisable surgical instruments at the click of a button has already been put to use in more than 400 surgeries.
She plans to extend the technology to other fields, such as maxillofacial, cardiovascular and dental surgery.
Ward's location solution is widely used in the automotive industry by manufacturers including VW, Tesla, BMW and Honda. Last year, his company achieved total revenues of £35.1m.
Before working at Microsoft Research, Don worked at Intel, where in 1997 he contributed to the ForteFL system used for verification of the Pentium 4, which went on to achieve massive worldwide adoption.
Previous recipients of the silver medal include Eben Upton, founder of the Raspberry Pi Foundation and Máire O'Neill, one of Europe's leading digital security experts. ®
Sponsored: Webcast: Simplify data protection on AWS