This article is more than 1 year old
UK TV is getting worse as younglings shun the BBC et al, says Ofcom
Religion, formal education, classical music? What's that?
If you thought that British TV drama was getting cheaper and there was less of it, Ofcom has just confirmed your hunch.
Ofcom's first (since 1998) review of Public Service Broadcasters, or PSBs, the regulated terrestrial TV dinosaurs, has found three things you already knew.
Namely, that British TV companies now spend less creating original material; scrapping regulations means you get low quality programming; and people are losing the habit of watching live TV.
In fact, in one of three scenarios Ofcom paints, PSBs could become completely irrelevant.
The review didn't pry into the funding or the organisation of the BBC, the biggest of the PSBs. That's a matter for the Charter Review, it says.
But it appears likely that Ofcom will end up regulating the BBC, instead of the New Labour-era BBC Trust.
Ofcom reports that UK broadcasters spend a fortune on original material, which is good for the UK economy, creating thousands of jobs. But that number has declined since its peak in 2004, when around £3.3bn was spent on programmes.
Since then the spending has fallen by some 15 per cent to £2.4bn in the following six years. Since 2008, the number of hours of original programming has fallen four per cent, to 32,000 hours last year.
Original programming is defined as UK-first run material. The BBC accounts for just over half of this.
Newcomers such as Amazon and Netflix have started to invest in original material, but it's mostly not UK specific and doesn't match the PSB spending. In addition, Ofcom notes, it focuses on a few hours of expensive drama.
Ofcom is not so concerned by this, because the cost of making TV has fallen by less than the rate of inflation (doubles, not trebles all round?). It does doubt the savings can continue at the same rate.
The report also observes that big-budget high-profile dramas such as Sherlock and Downton Abbey "mask substantial falls" in original TV first-run drama.
In 2008, 627 hours of new UK output were broadcast. By 2014 it was down 41 per cent to 371 hours.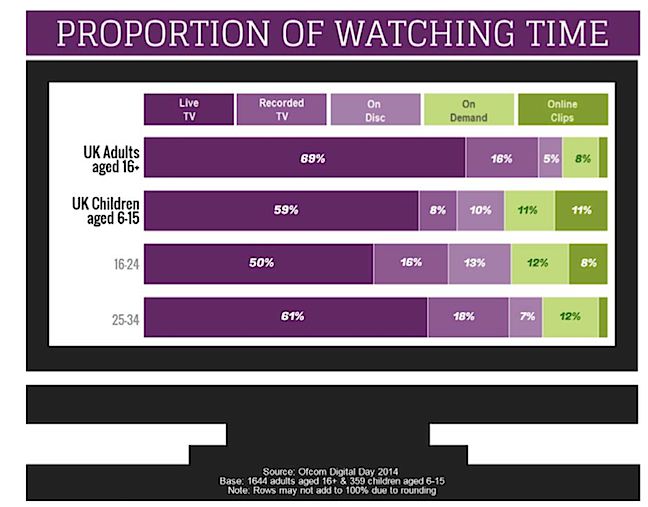 How we watch TV