Kingston offers up its fastest SATA SSD: HyperX Savage 240GB
Toughing it out against brutal competition
Review Kingston's latest SATA-based addition to its HyperX range of SSDs is the Savage, an SSD which boasts some pretty impressive performance and endurance figures.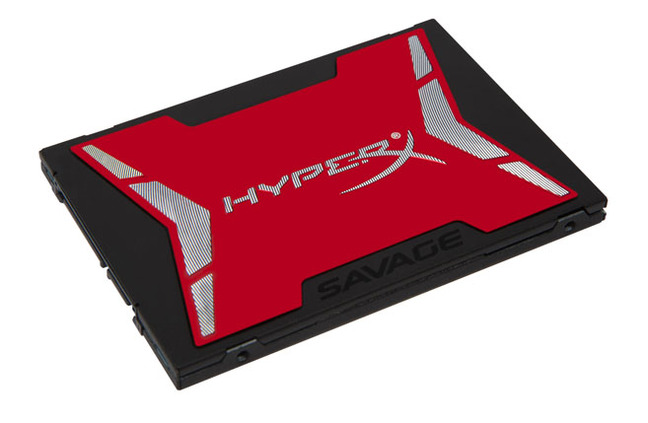 The beast within: Kingston's HyperX Savage
According to the official sequential figures for the drive, it is the company's fastest SATA drive to date.
It's a striking drive to look at too, with its bright red and black finish mirroring Kingston's HyperX Savage memory.
Available in 120, 240, 480 and 960GB capacities, the Savage has at its heart an unusual choice of controller in the Phison PS3110-S10.
This rarely seen controller is an eight-channel, 55nm quad-core chip that supports both MLC and TLC NAND and replaces the SandForce SF-2281 found in the previous HyperX 3K and HyperX Fury drives.
The controller looks after the Kingston branded NAND which, in actual fact, is Toshiba's A19 64Gbit MLC Toggle chips. The 240GB drive I'm reviewing uses 16 NAND packages, eight per side of the PCB, and there's also a 256MB DDR3L 1600 cache chip (Nanya) for good measure.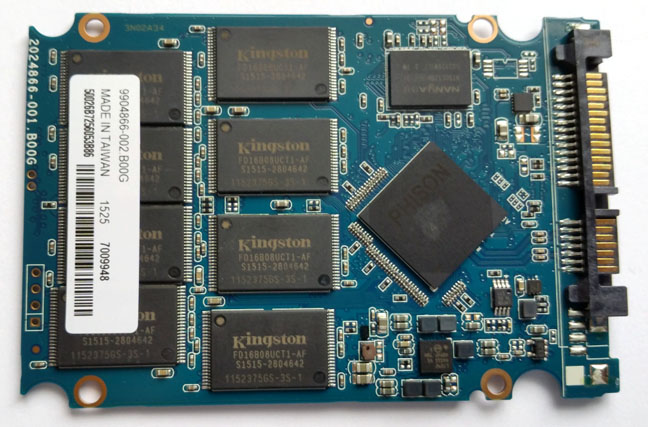 PCB top
Kingston claims 560MB/s sequential reads across the range. Write speeds are quoted at 360MB/s for the 120GB drive while the 240, 480 and 960GB drives are rated at 530MB/s which confirmed by the ATTO benchmark.
True to its word, this is the fastest SATA-based drive that Kingston has produced to date as its faster than the previous HyperX Fury drive and it even beats Samsung's mighty 850 Pro on sequential reads, according to ATTO. The tables are turned in sequential writes, however, as the 850 Pro is faster than both HyperX drives.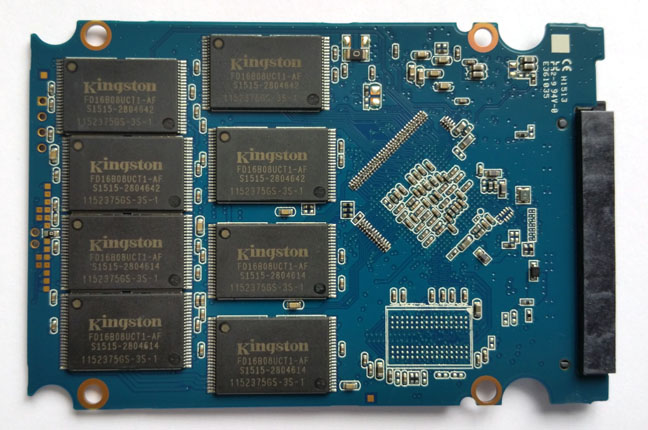 PCB bottom
When it comes to handling the small bitty files of everyday use, the controller is happier dealing with compressed data, particularly when it comes to reads, as can be seen by comparing the 4K results in CrystalDiskMark.