The US, China, Canada and Australia are the world's major sources of security patents, according to analysis by LexInnova.
The company issued a report on Friday looking at the market for security patent licensing.
It'll come as no surprise that Cisco is the 800-pound gorilla of the security game with 6,442 patents (followed closely by Symantec with 5,757).
Daylight comes third, since the next-biggest patent holder is Juniper Networks with a comparatively-paltry 2,926 patents. However, LexInnova suggests that Juniper is highly innovative, noting that its portfolio shows the least similarity to the patent collections of other vendors (the overlap was measured by the number of times a patent application from one company, such as Check Point, cited a patent held by a competitor like McAfee).
Check Point and Juniper were singled out for having high-quality patents (although relatively low in volume), while Cisco makes up for middling quality by the volume of its applications.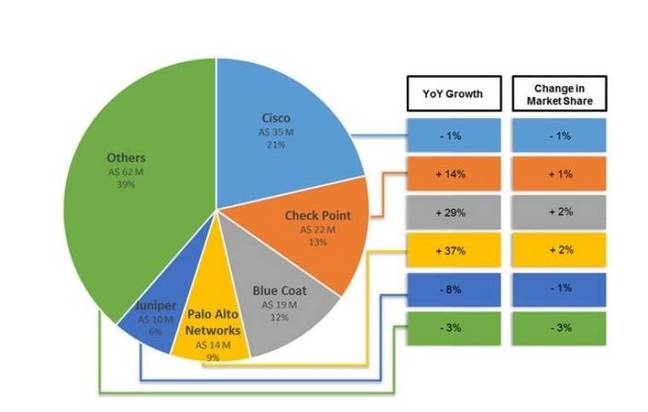 Who's who in the network security patent game, according to LexInnova
Unsurprisingly, security protocols dominate the filings in network security, with security-related filings in distributed computing and packet switching coming up behind.
+Comment: Vulture South notes with interest Australia's strong showing in the analysis, along with the note that Oz (along with China and Canada) is "advancing quickly".
That's the kind of activity that is unintentionally risked by the government's desire to exert greater control on research into sensitive topics like cryptography.
Given the frequent complaints from the tech sector that the government is unsupportive or even hostile to it, it's a shame that our relatively low-profile information security sector isn't getting better support from industry lobbies.
The report is available with registration here. ®
Similar topics