This article is more than 1 year old
Open Compute Project testing is a 'complete and total joke'
Source questions integrity, neutrality of certification programme
Comment Facebook's Open Compute Project testing is sub-standard and doesn't follow well-established industry procedures, according to The Register's sources.
The Open Compute Project (OCP) was formed in 2011 and involves the Facebook-initiated design of bare-bones computer equipment that can supposedly be built, installed and operated at a lower cost than branded servers.
A product certification lab was opened at the University of Texas at San Antonio (UTSA) in January 2014. There is another lab at the Industrial Technology Research Institute (ITRI) in Taiwan. UTSA said it would:
Conduct OCP certification and deliver the certification logo
Develop OCP certification quality assurance tools and methodologies
Research, build and publish OCP-based cloud and Big Data reference architectures
Support Open Compute events by providing educational opportunities
The AMD Open System 3.0 and Intel Decathlete with high memory capacity were the first systems to receive the OCP-certified logo from UTSA's laboratory.
We're informed that UTSA is comparatively new, meaning it's probably not the best choice for a major testing centre. Its engineering department is not even in the top 100 ranking for US engineering schools.
This location was picked, it has been alleged to us, for one reason: it is in close proximity to Rackspace headquarters. Paul Rad, a Rackspace VP, was involved with the UTSA testing facility.
In January 2014, Quanta announced that three of its systems had been certified; two by UTSA and one by the OCP's Taiwanese certification lab. The news included a quote from Paul Rad, who was listed as "Paul Rad, director of the Open Compute Certification and Solution Laboratory at The University of Texas at San Antonio."
He was also a RackSpace VP for private cloud at the same time. Here's his blog about the news.
This archived UTSA web page, involving Paul Rad in its URL, lists UTSA-certified OCP equipment from Penguin, Hyve, Intel and Quanta. The page is no longer available on the UTSA website, delivering a Page Not Found error if you try to access it.
Paul Rad is listed on the Department of Computer Science staff roster at UTSA, being titled director of applied research in cloud computing, but a URL for him gets the Page Not Found error as well.
A search on the UTSA website reveals no OCP presence today. A look at the certification page of the OCP website shows that the project chairman is YF Juan, deputy director of the ITRI in Taiwan in March 2014.
YF Juan resigned from his OCP position in May this year and voting is ongoing for a new chairperson.
The ITRI OCP Certification Centre at Taiwan, where YF Juan is deputy director, also seems to have lapsed into non-effectiveness. Search for OCP on the ITRI site and a listed "About Us" page gets yet another HTTP 404 Page Not Found error if you try to access it.
The accessible OCP pages on the site refer to the March 2014 opening of the OCP Certification Centre.
A provisional conclusion that can be drawn from this is that the UTSA OCP certification labs may no longer be functional. Even if they are – and we are trying to find out – their testing procedures are poor, a test engineer has alleged to El Reg.
OCP certification testing concerns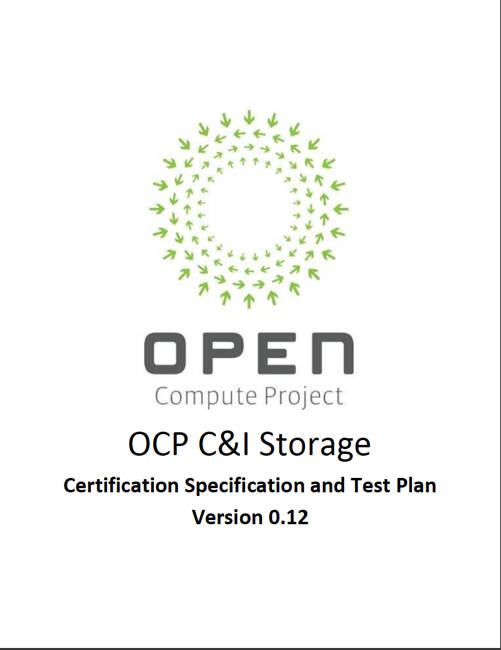 The OCP Certification test plan document
This test engineer, with 20 years experience in server, storage and network equipment testing, has raised OCP testing concerns. He wishes to remain anonymous, but we've checked him out and we think he's kosher.