This article is more than 1 year old
Chinese takeaway, hold the Google: Xiaomi Mi4 LTE Android
It's a Googlephone, Jim, but not as we know it
China in your hands
I got it working by using a hacked APK of obviously Chinese origin, and thus highly dubious provenance. This is where buyers need to beware. You see, the Mi4 runs Android, but not quite the version we in Blighty expect; it's a Google-free version.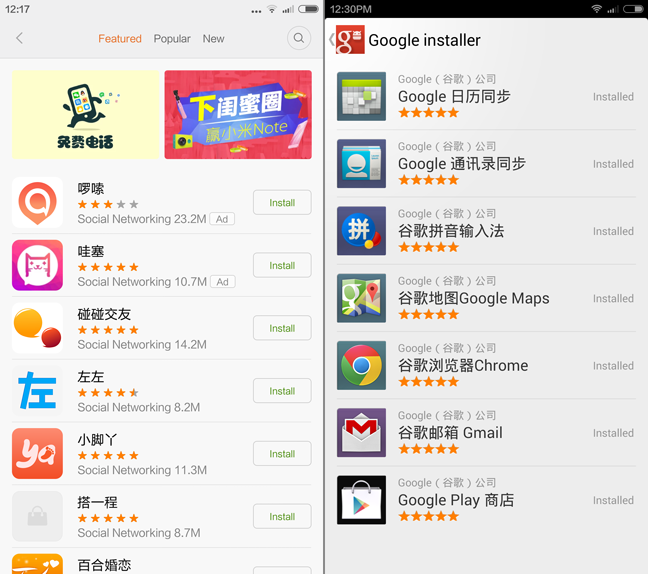 Mi apps are mostly in Chinese but at least a hacked Google services installer APK from China could be located
With the Mi4, Xiaomi expects you to use its services, not Google's. Since most of those services, and indeed lots of the Mi4's stock MIUI apps, are in Chinese, that's not really an option. Take the stock Baidu browser, for instance. If there is way of switching it from Chinese to English it was beyond my wit to find it.
The same goes for the Mi app store. All the category headings are in English, 90 per cent of the content is in Chinese. Only the Mi Cloud service seems to be wholly English. It offers 5GB of storage for free and if you sign up for that all your information and files sync to the Xiaomi cloud. That's jack all use if all your goodies are already in Google's cloud.
Mi Cloud (not Google) is stock offering for sync (eft) and the neat Permsissions monitor should be a standard Android feature (right)
With all that in mind I swapped MIUI for a third party launcher, replaced the stock Chinese video player for VLC, replaced the keyboard with SwiftKey and the dialer-and-contacts app too, because the stock app was bundled with an annoying Chinese Yellow Pages equivalent. Once I'd done all that I had a fully anglicized and Googleized device.
All this faff took about an hour so it's really no major hardship and the use of a hacked APK doesn't seem to have raised any security issues. That's not the same as me saying it's a good idea to start using hacked APKs. It's not. Of course you could always root the thing and stick a whole new ROM on it though sadly the Mi4 is not officially supported by CyanogenMod.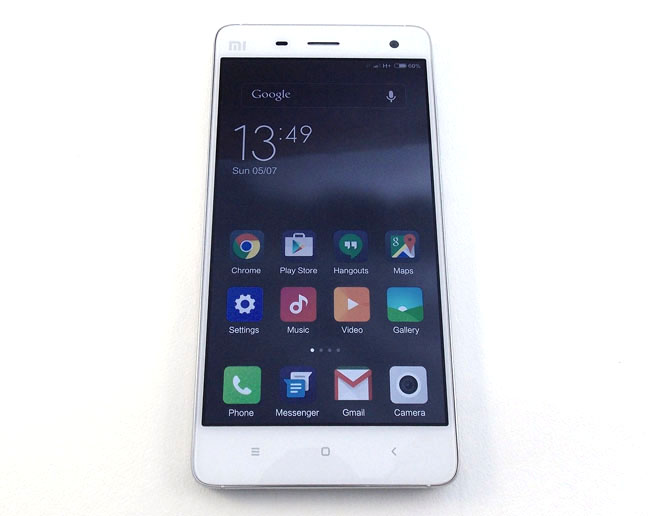 The Mi4, smart and very well made but derivative in style
Talking of security, Xiaomi like many Chinese Android phone OEMs offers its users one real benefit; the facility to see and change the security settings of each app you install. No mainstream Western implementation of Android offers anything like this degree of transparency and control. They should.