The rest of the rest
You get Cortana, but I didn't try Cortana, because it is not yet ready for the UK. There's a promising-sounding Phone Companion app. This is a kind of dedicated Windows 7 Device Stage (the Devices and Printers folder) but optimised around mobile gadgets.
On my main machine for this test, installed to a clean partition, this steadfastly refused to run. On an older Thinkpad X220 (installed from within 32-bit Windows 8.1) I got a little further – but not much.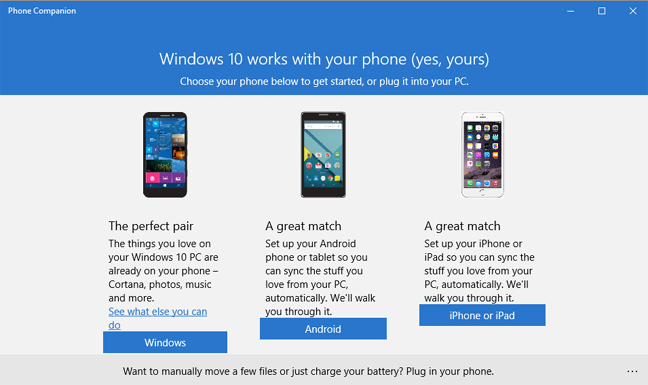 The second screen you see is touting Microsoft mobile goodies.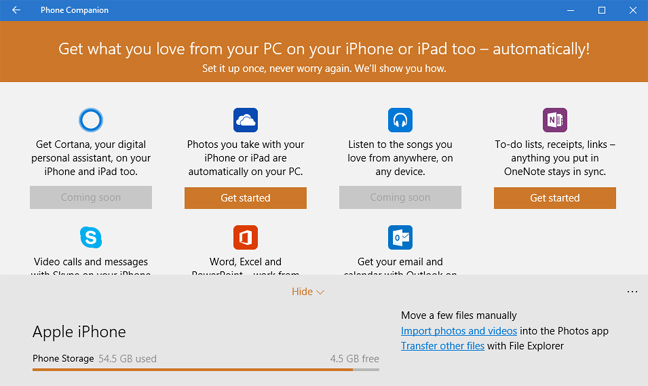 After plugging in a test device (I tried all three platforms touted here) I tried to use it to import some photos. It threw me into the new Photos app, which then bounced me into the Store, which told me the new Photos app had been corrupted and would I like to reinstall it?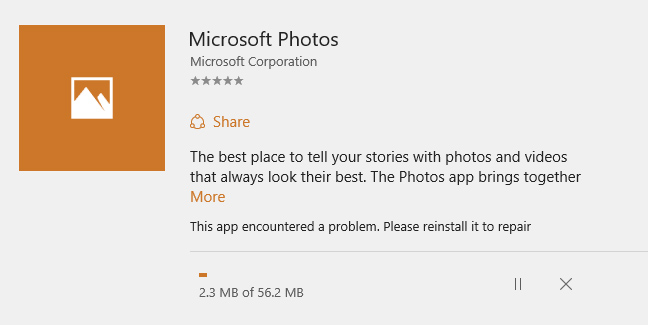 But Store refused to, crapping out repeatedly after grabbing a few MBs.
More alarmingly, I found compatibility issues raising their heads. Microsoft has been excellent at backward compatibility, with twenty-year old programs able to chug along. Yet Photoshop 7 (from 2002) that has never failed to install wouldn't install on the 64bit Windows 10, and only installed on the 32bit Windows 10 after "thinking about it" for almost 10 minutes.