Don't despair! There's one unreservedly good bit of news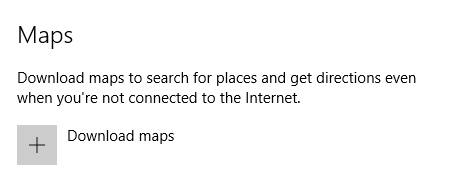 Yes, a great Maps app with offline map data for the entire planet. What Windows Phone users have been enjoying for years, but proper map data and navigation too: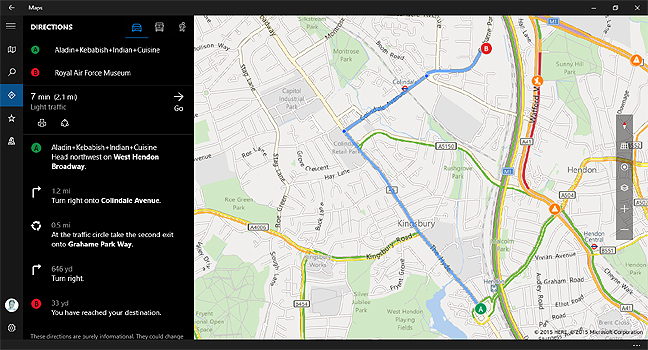 In terms of performance and battery life, it looks promising. Other than the transparency glitch and compatibility issues, it ticks along well. I lost about 20 to 25 per cent of battery life, on both machines, which isn't bad for a Windows preview, but is not something I'd put a lot of weight on if past betas are anything to go by. The tuning takes place at the last minute.
Wait. You're really going to release this on July 29th?
While working with Windows 10, I found it hard to believe that this is a product three weeks from release. The back-of-the-envelope direction for Windows is the right one, and there are promising things happening all over Windows. But the experience suggests a wildly chaotic development process.
Microsoft seems to have veered from trusting a dictator to abolishing the figure of authority completely. Separate teams just seem to have done their own thing, with management having faith it would all come together in time for the release date.
Here's an example. Because the Charms bar has gone, Settings are scattered all over the apps. Some settings are in Hamburger menus, for others you have to chase the dots. The dots indicate a menu, by the way. Here's the Contacts app. Can you guess which in which hidden menu you'll find the Settings?*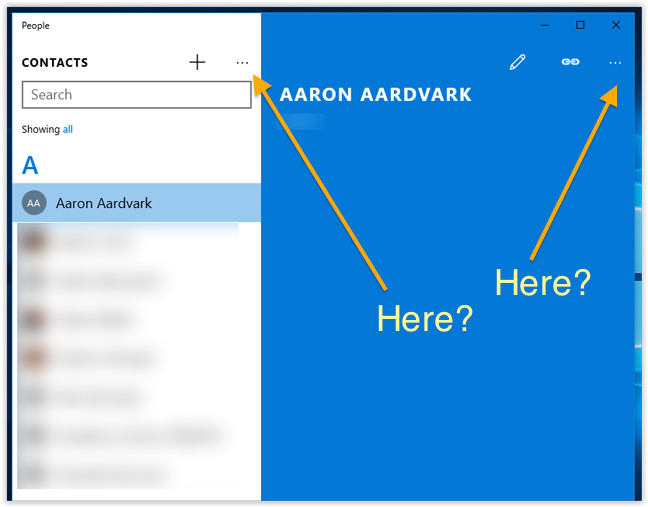 In fact, even now I'm wondering if the Windows 10 Insider Preview is not some elaborate piece of theatre, a kind of front. That perhaps a stable version of Windows 10 that nobody outside Redmond has ever seen is quietly maturing away, without the zany UX experiments (and bugs) of the public preview version.
Last year I followed the Windows Phone 8.1 process which subjected Insiders to months of horrendously buggy code, and mad experiments, before emerging as a rock solid platform, overnight. Perhaps in the next few days the same transformation will befall Windows 10? ®
Bootnote
* Under the left arrow.