This article is more than 1 year old
Wristjobs, whopping big 4Kers and fondleslabs: Currys' Xmas tech
Huawei strap on spotted in the bush, flipping Chromebooks and more
Pics Retailers' "Christmas in July" press showcases may make your stomach churn at the thought of all that consumerist razzmatazz, but, season of goodwill aside, it's also a time when new products get an airing before they go on sale in the coming months.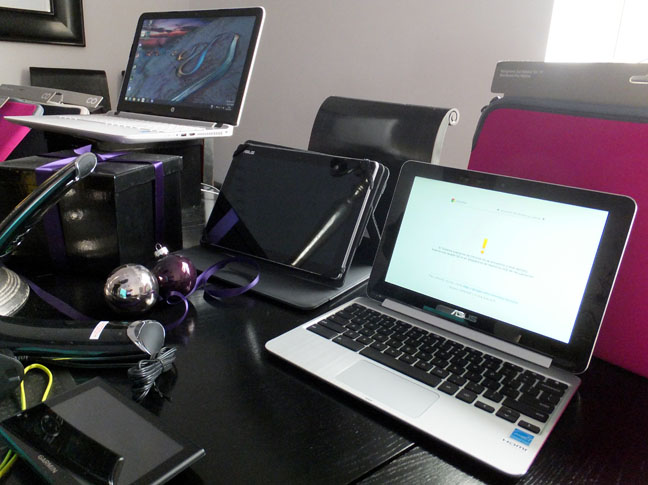 Gadgets galore and a new flipping Chromebook from Asus
The recent Currys/PC World event had quite a lot of new tech to show off with the latest version of Lenovo's Yoga being whisked away at the sight of a camera.
At first glance, it looked much the same as the Yoga Pro 3 but featured chrome edging around the trackpad and two speaker grilles in the base.
Less shy was the latest Asus kit including the Chromebook Flip C100PA. This 10.1inch Googletop features a touchscreen display and can fold back on itself to function as a tablet.
It's a bit on the chunky side but quite cute all the same. Inside is a Rockchip 1.8GHz quad-core RK3288C ARM Cortex A-12 processor, 4GB of RAM and a 32GB SSD.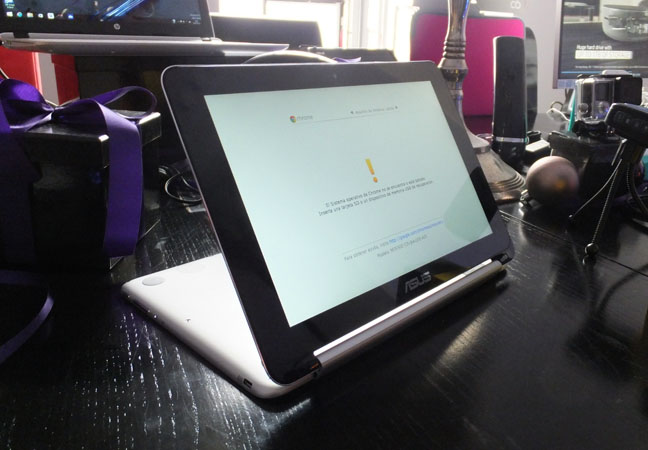 Asus Chromebook Flip C100PA
For the Android faithful the Asus ZenPad C 7.0 (Z170C) was also making a colourful impression. Weighing in at 265g and 8.4mm thick, this 7-inch tablet features a 1024 x 600-pixel IPS touchscreen. Running the show is an Intel Atom x3-C3200 quad-core, 64-bit CPU, 1GB of RAM and 8 or 16GB of internal storage, with micro SD expansion for cards up to 64GB.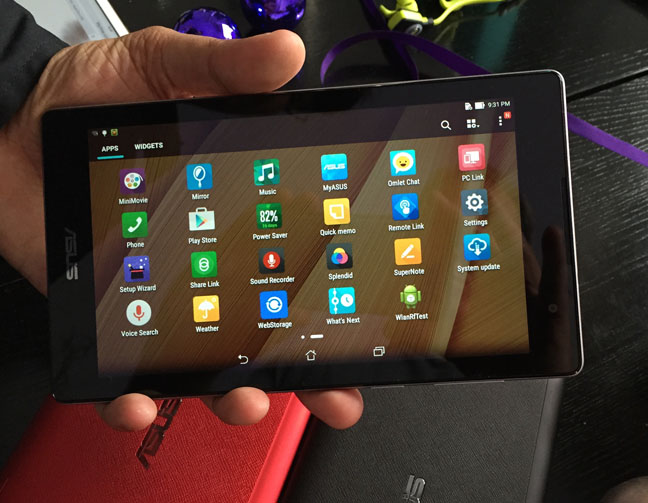 Asus ZenPad C 7.0 (Z170C)
Although the ZenPad has GPS, for those who prefer a dedicated satnav Garmin's nuviCam LMTHD will not only show you the way on its 6-inch pinch-to-zoom display, but it'll also show what happened en route, as it has a built-in HD dash cam – a combination that seems like an ideal pairing. The GPS pinpoints exactly where any incidents occurred and video can be replayed on the devices or the micro SD card recordings viewed on a computer.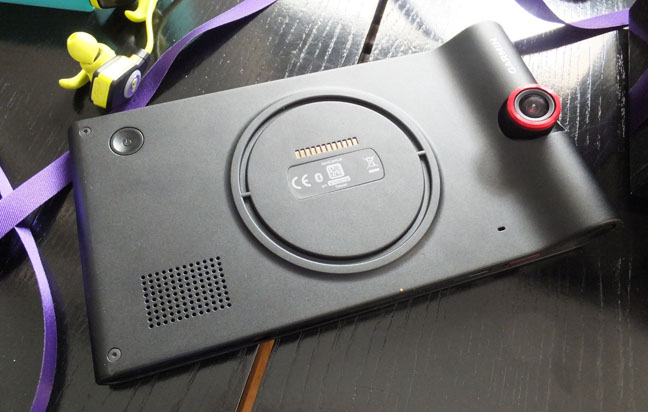 Logical step? Garmin's satnav/dash cam combo
If keeping an eye on things remotely is a daily obsession then EE was showing how it could be done with a strap-on. Its wireless Action Cam kit appeared last month and includes a viewfinder watch, although the main purpose of its small screen is to help with positioning the camera made by BenQ equipped with a 13MP sensor, with an f2.8, 3.4mm lens that has a 145-degree viewing angle. Besides stills, it's capable of streaming 720p/30fps video and sharing it to viewers using the Skeegle app for iOS or Android.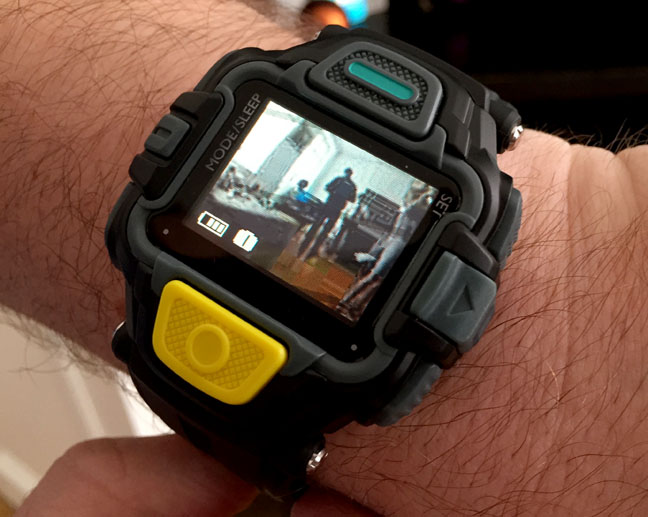 EE Action Cam watch helps set up the main wireless camera
The catch is, of course, that you have to buy into an EE data plan to share your activities with all and sundry. More details here. The camera is designed to work with the popular GoPro range of accessories and has 2.5GB of internal storage and a micro SD card slot supporting up to 64GB, to record without streaming.