Wristjobs, whopping big 4Kers and fondleslabs: Currys' Xmas tech
Huawei strap on spotted in the bush, flipping Chromebooks and more
---
One to Watch?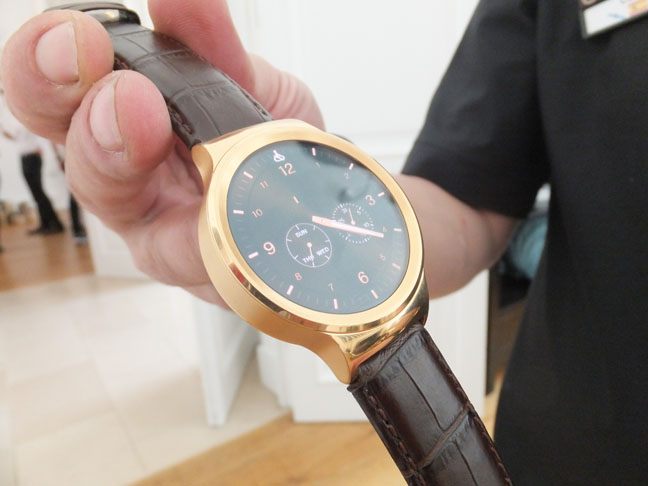 Huawei's Watch – no prizes for guessing where that name csme from
For those after a watch with a different visual sense, alongside LG's Urbane Android Wear smartie was the Huawei Watch that's due to go on sale in September. A complaint of some smartwatches is that they feel alarmingly light, yet Huawei's strap on has a reassuring bulk to it. Shame the plastic charging cradle doesn't go the extra mile and match the looks of the Watch itself, but no doubt it keeps the price down.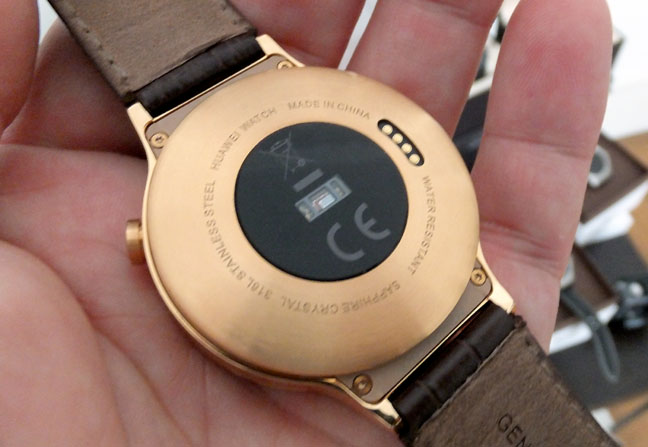 Health monitoring sensors on the back
If a strap on doesn't appeal and you prefer to watch instead, alongside the Christmas decor were two 4k tellies both priced at around £3,800. If size matters then Samsung's UE65JS9000 65-incher should satisfy. This edge-lit LED TV even has a matching curved sound bar, which, if the £1,000 price tag the Currys chap quoted is to be believed, seems like someone at Samsung is having a laugh.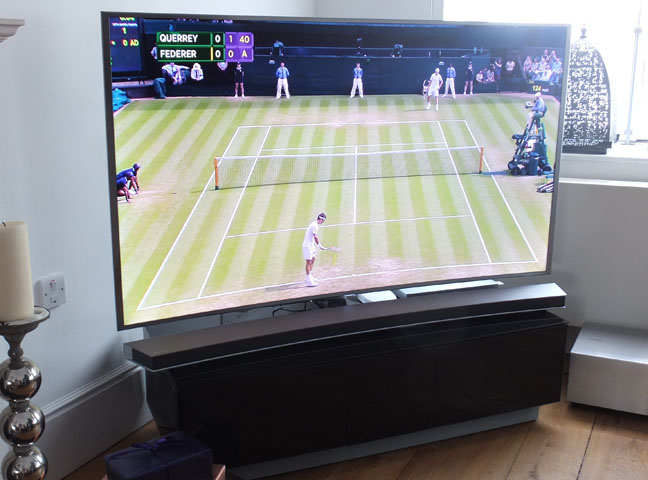 Samsung's UE65JS9000 65-inch UHD TV with matching curved sound bar
One things the folks at Currys were serious about, though, was the small white box of tricks hiding behind the telly itself. No photographs allowed of what was presumed to be a Samsung Smart Hub, yet looked suspiciously like the SmartThings Hub – Samsung bought SmartThings in August 2014. No doubt this will be reboxed and rebranded when Samsung's take on this hardware appears just before Christmas.
It's an open platform that works with Zigbee, Z-Wave, LAN and Cloud-to-Cloud protocols and extends the Samsung's reach into the connected home. At the event it was being demo'd controlling Philips Hue Go lighting.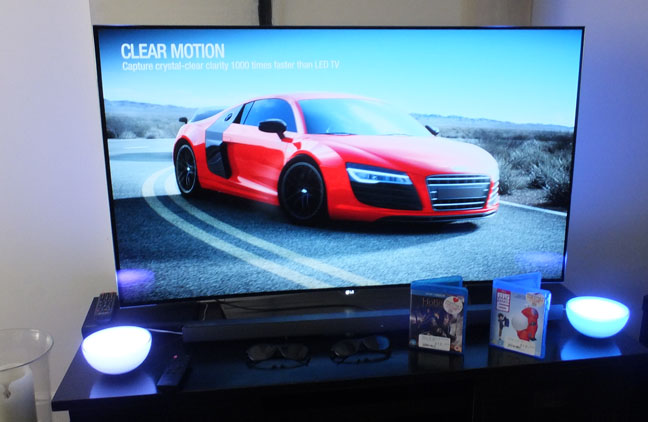 LG's 55EG960V 55-inch OLED UHD TV with Philips Hue Go lights remotely controlled from the 'Samsung' Hub app
Although a smaller telly at a mere 55-inches, LG's 55EG960V costs roughly the same as the Samsung but benefits from an OLED panel. This telly tech is lauded for its deep blacks – enabling higher contrast and more vivid colours – faster response times and better viewing angles. So if you're after an intense viewing experience, OLED has a lot to offer, for a price.
Both tellies were launched in recent months, so at least you've some time to check them out and start saving if you fancy either of these curvy beasts under your Christmas tree.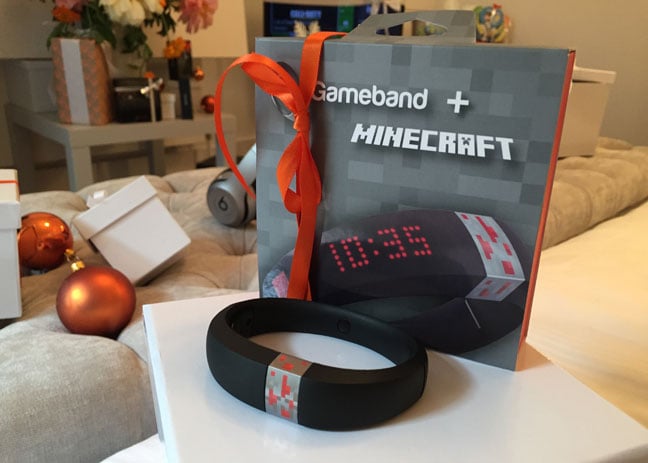 Coming to Blighty soon: Gameband + Minecraft
Something significantly smaller and yet likely to please kids in the family both big and small, is the Gameband + Minecraft – a wearable with a basic touch display that can be customised with the included PixelFurnace app. The built-in USB interface let's players of this addictive game take it anywhere to run on Mac, PC and Linux machines. The worlds created on the game are also backed up on the Gameband and in the cloud. It's been out in the US for a while, but it's coming here soon.
Form an orderly queue please, ladies and gents. ®