Microsoft emits Office 2016 for Apple Macs (you'll need Office 365)
Subscribe now or wait until September to buy a copy
---
Microsoft has released Office 2016 for Mac, which will include new versions of Word, Excel, OneNote, Outlook, and PowerPoint for Apple computers. To get the suite right now, you'll need an Office 365 subscription.
The Windows goliath is touting the applications' revamped high-resolution user interface, which is designed to take advantage of Apple Retina displays, we're told.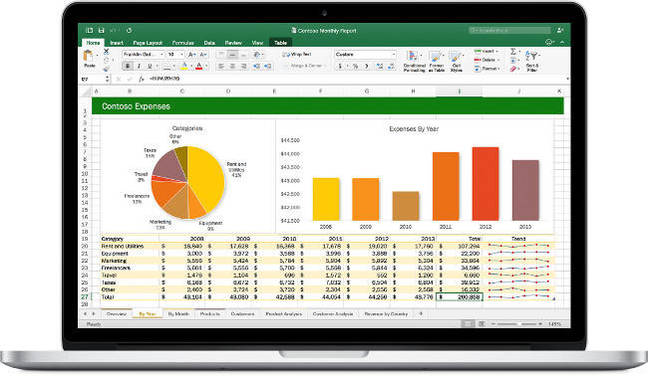 Five years in the making, thrilling new spreadsheets!
Office for Mac has been out since March as an open beta project, and has now been cleared for general use. Microsoft Office client applications and services team vice president Kirk Koenigsbauer said in a blog post Redmond received more than 100,000 feedback messages from Mac users during the beta test.
"Based on this feedback, we released seven updates in four months with significant improvements in performance and stability," Koenigsbauer said.
Within the Office for Mac 2016 bundle, Outlook gives users new options to organize messages as threaded conversations, and OneNote will allow users to share their notebooks and will feature a new search function.
Peeps with Office 365 subscriptions can download and use Office for Mac 2016 right now for no additional cost; non-subscribers will have to pony up for a $6.99 Office 365 monthly subscription for one machine, or $9.99 monthly for up to five OS X installations.
People can buy a standalone copy of the software suite for a one-time fee from September, we're told. Microsoft wouldn't tell us what the price tag will be.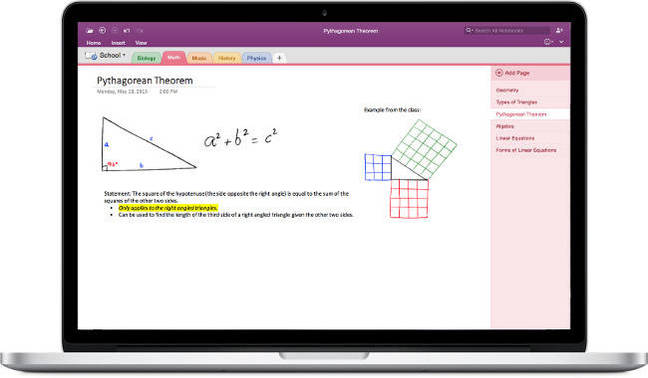 We've all been chomping at the bit for a Retina-optimized note-taking app, have we not?
The release is the first new version of Office for Mac since 2011 and the first desktop version of Office since Office 2013 on Windows. Since then, Microsoft launched the Office 365 cloud service and ported the suite to iOS and Android.
The launch for Office 2016 on OS X is an opportunity for Apple users to get first crack at a new Microsoft suite. The Windows version of Office 2016 is not expected to arrive until later this year. ®