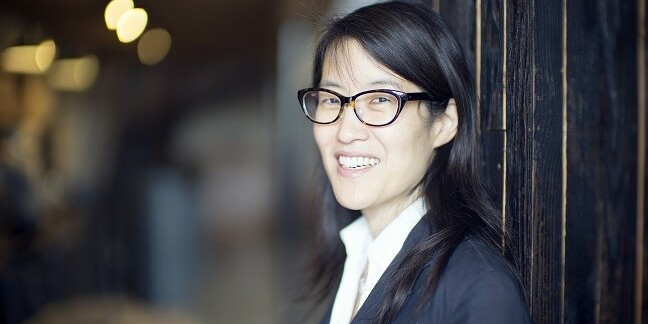 QuoTW This was the week of Linux desktops, 3D-printed combustive robot bums and massive data leaks. Again.
Time for some of our favourite quips, scoffs and gibes of the past week:
US Office of Personnel Management (OPM) boss Katherine Archuleta has decided that losing the private info of 25 million people is quite enough for one administration, thank you very much.
She formally resigned from her post on Friday, by serving the following statement:
I conveyed to the President that I believe it is best for me to step aside and allow new leadership to step in, enabling the agency to move beyond the current challenges and allowing the employees at OPM to continue their important work.
Translation: "It's your problem now, Barry. I'm outta here!"
Astronomy nuts were treated to some big news this week when researchers found a massive black hole nestled in a smaller-than-expected galaxy. Boffin Benny Trakhtenbrot enthused:
We therefore have a gigantic black hole within a normal size galaxy. The result was so surprising, two of the astronomers had to verify the galaxy mass independently. Both came to the same conclusion.
Phew!
If astronomy is not really your thing, how about dinosaurs?
A new species of dino was revealed to the world this week. It will be named in honour of fossil-sleuth Wendy Sloboda. Unfortunately, the Wendiceratops isn't exactly a looker.
Dr David Evans explained:
The number of gnarly frill projections and horns makes it one of the most striking horned dinosaurs ever found.
So there you have it, aspiring dino-hunters. Work really hard and some day you too can have a 2,000lb beast with a warped mug named after you.
HP said this on Wednesday that, not only is it going to split in two, but it will also take a week off. After word broke that no orders would ship in early August, El Chan contacted an HP spokesperson, who told us:
Those orders will be processed and fulfilled by either HP Inc, or Hewlett Packard Enterprise, depending on the order. Orders placed between 1 August and 6 August are estimated to begin shipping on 7 August.
Breaking up and going your separate ways is hard to do, apparently.
Over on Reddit, the angry user mob read it the riot act, which in turn led to the resignation of chief Ellen Pao.
Upon departing, Pao couldn't help but come off as more than a little traumatised:
In my eight months as Reddit's CEO, I've seen the good, the bad and the ugly on Reddit. The good has been off-the-wall inspiring, and the ugly made me doubt humanity.
That's why you never read the comments, Ellen. Take it from us. ®
Sponsored: How to simplify data protection on Amazon Web Services