Two different approaches
Jut seems professional, more corporate; CIOs would feel at home here, with a "front of the leading edge" vibe but no blood on the floor from it being bleeding edge.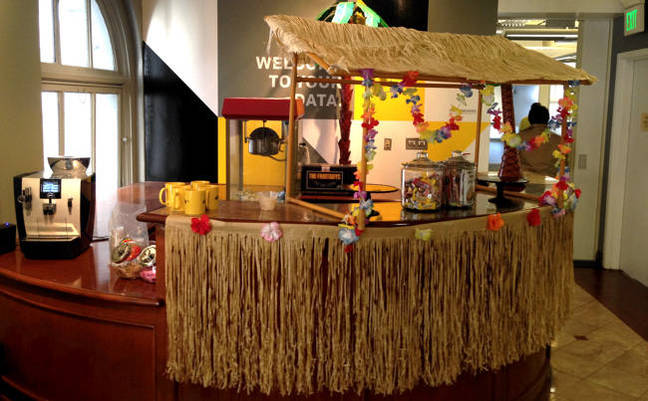 Jut office bar
CoreOS is harder-edged, somewhat raw in feel, yet also very sophisticated and acute in its approach. Witness the notion of VM delivering a compute resource while CoreOS containers are about consuming compute resources. Either this is very, very deep or gold-plated horseshit – and the hell I know which.
CoreOS says of itself: "We are open source hackers, online civil liberty activists, making our efforts sustainable through commercial ventures."
Jut has more of an establishment feel to it; serial entrepreneurs doing it again, not hackers, no way. Of itself, it says: "Jut is a family of like-minded builders and entrepreneurs working in San Francisco. We're experienced, dedicated, and hell-bent on changing analytics in the enterprise."
Both have to pay expensive software engineers and offer frills to keep them happy. Jut's office has a bar-like structure plus a room allocated to storing cycles on its walls, surely one of the most expensive bike garages you can imagine. CoreOS is more about changing the server world, making a fundamental difference.
On hearing abour Jut's offices Polvi said he "doesn't want to be lavish, wants to be frugal. Call me old-fashioned." He's progressed from a Palo Alto garage to a San Francisco basement, not to the financial district.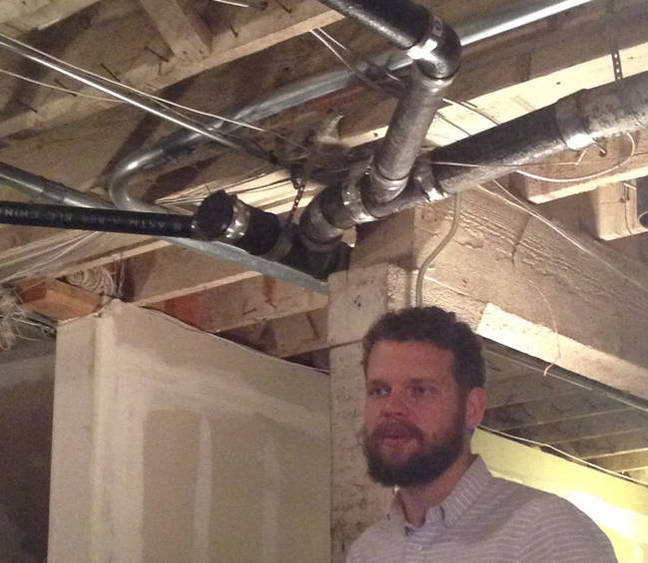 CoreOS CEO in the, er, basement
These guys, the CoreOS crew and the Jut band, are two different sides of the same Silicon Valley coin. Disruptive innovation wannabes going round the block a second or third time and creating impressively deep and rich pieces of software, tools to build a better server operating system or a data centre operations hub control facility.
Both are bleeding edge, in truth, and a decade or more in advance of many customers who are still adopting VMware or not even aware that there needs to be a central unifying operations data hub.
Silicon Valley is full of well-funded bringing-dreams-to-life merchants, living the serial disruptive innovator's life on a ceaseless merry go-round. It's so far removed from everyday life it's untrue, but their technologies could become real – indeed, are becoming real – and they'll get acquired or IPO, and then do it all again. There's nothing else like it at all: not coke; not booze; not sex; not anything remotely similar.
Winning big in the Silicon Valley startup lottery is such a complete rush you get hooked; you just gotta go do it again. ®
Sponsored: Webcast: Discover and secure all of your attack surface