Citizenfour director Laura Poitras sues US for years of border security harassment
Snowden's pal SSSSick of getting TSA shakedowns
---
Filmmaker Laura Poitras, who won an Oscar for the Edward Snowden documentary Citizenfour, is suing the US government to find out why she spent six years being repeatedly harassed by border security guards.
"I'm filing this lawsuit because the government uses the US border to bypass the rule of law," said Poitras. "This simply should not be tolerated in a democracy. I am also filing this suit in support of the countless other less high-profile people who have also been subjected to years of Kafkaesque harassment at the borders. We have a right to know how this system works and why we are targeted."
Between 2006 and 2012 Poitras, who also won the 2014 Pulitzer for Public Service for reporting on the NSA and a MacArthur Foundation "genius" grant, was stopped at the US borders every time she crossed them – more than 50 times in total. Questioning typically took hours, and during it her electronic devices were copied and confiscated, sometimes for over a month.
The reason for the searches was down to Poitras having the dreaded SSSS (Secondary Security Screening Selection) marking added to her boarding pass. The SSSS notation alerts US border guards that the traveler is considered a danger and needs thorough screening before getting on an airplane.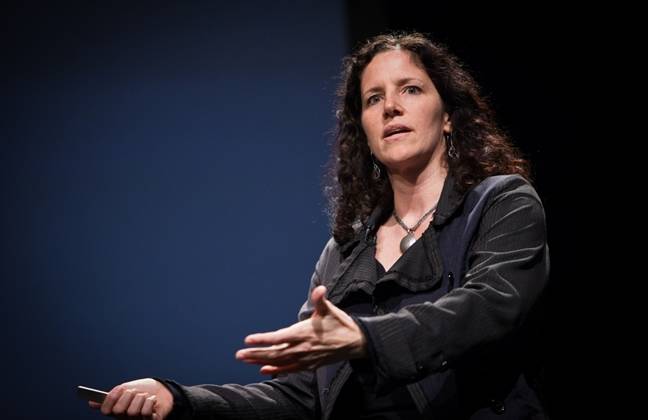 Tell me why, I don't like borders
Poitras submitted a Freedom of Information Act (FOIA) request to the government to find out why this was going on but has either been stonewalled, ignored, or refused documents explaining quite why she was considered such a dangerous individual by US border security.
"The government used its power to detain people at airports, in the name of national security, to target a journalist whose work has focused on the effects of the U.S. war on terror," said David Sobel, EFF senior counsel.
"In refusing to respond to Poitras' FOIA requests and wrongfully withholding the documents about her that it has located, the government is flouting its responsibility to explain and defend why it subjected a law-abiding citizen – whose work has shone a light on post-9/11 military and intelligence activities – to interrogations and searches every time she entered her country."
On one occasion Poitras was told that the searches were due to her being a convicted felon, despite the fact that she's never been arrested, while another border guard told her that she was on a no-fly list. In one bizarre encounter she was threatened with handcuffs while taking notes about the interview because the pen could be used as a weapon.
Last year Poitras filed FOIA requests with the Department of Homeland Security, FBI, TSA, US Customs and Border Protection, Immigration and Customs Enforcement, and others to find out what was going on. She's still waiting for details; most agencies either ignored her requests or sent her a form letter, although the FBI did say that it had six pages of data that are currently being withheld.
"We are suing the government to force it to disclose any records that would show why security officials targeted Poitras for six years, even though she had no criminal record and there was no indication that she posed any security risk," said EFF attorney Jamie Lee Williams.
"By spurning Poitras' FOIA requests, the government leaves the impression that her detentions were a form of retaliation and harassment of a journalist whose work has focused on U.S. policy in the post-9/11 world." ®