This article is more than 1 year old
Android Wear 5.1: A more enduring wristjob for your pleasure
Update breathes new life into Reg man's strap on
Review It's fair to say that sales of wristy wearables haven't set the world on fire. Even Apple seems to be hard pushed to flog them in quantity. The reason is not hard to fathom. Watch the TV advertisements for either Android Wear or Apple Watch and I defy you not to ask yourself why the hell would you spend good money on either.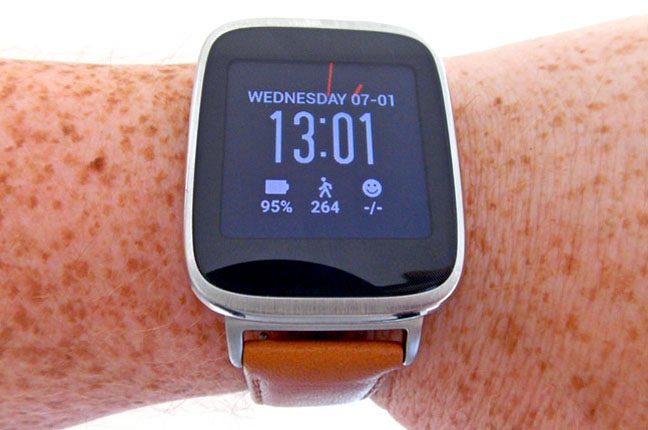 Got an unloved Android Wearable lying in a drawer..?
Still, it's early days and any software version 1.0, and especially one from Google, is likely to have the whiff of beta about it.
The first major update to Android Wear arrived recently so I dusted off my seldom used Asus ZenWatch, updated the firmware – a simple OTA operation – and tried to look at Wear with fresh eyes.
As soon as my ZenWatch rebooted it was obvious that Wear 5.1.1 (technically v1.1.1.1864693 but since it's Lollipop-related 5.1.1. is the common terminology) is a major step forward in terms of usability.
Actions involve speaking. Voice recognition is good
If you ask me the most important development is the ease with which you can now access your Wear apps. Previously, you had to tap the screen then scroll down and select Start to find a list of your apps. Now you just swipe left from the edge of the screen and all your apps are listed alphabetically below the three most recently used.
This makes life much more simple. In fact, it's a bit like using the Wear Mini Launcher app – just easier to use and easier on the eye. In effect, Google has replaced voice control with app selection as the focal entry to the Wear UI, and a good thing too in my opinion. After all, if you want to talk to your watch you can just say "OK Google" to it.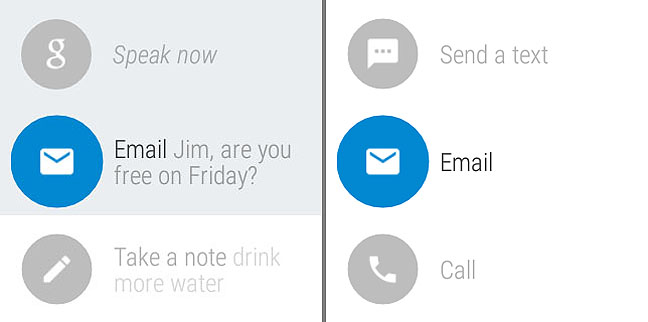 Actions involve speaking. Voice recognition is good. Contact options very easy to navigate
Swipe left again from apps and you come to your contacts. Tap one and you get a list of options such as create a text or email (dictated or pre-set) or start a phone call on your accompanying smartphone. Favourite contacts top the list for the sake of convenience.