This article is more than 1 year old
Android Wear 5.1: A more enduring wristjob for your pleasure
Update breathes new life into Reg man's strap on
Why go Wi-Fi?
The biggest hardware-related change is the new ability of Wear devices to talk to handsets over a Wi-Fi network rather than directly via Bluetooth. The idea here is that if you wander off to a different part of your office or house, out of Bluetooth range, you can still use your watch as though your phone is still in your pocket. Called Cloud Sync, communication between watch and phone is here handled by Google's servers.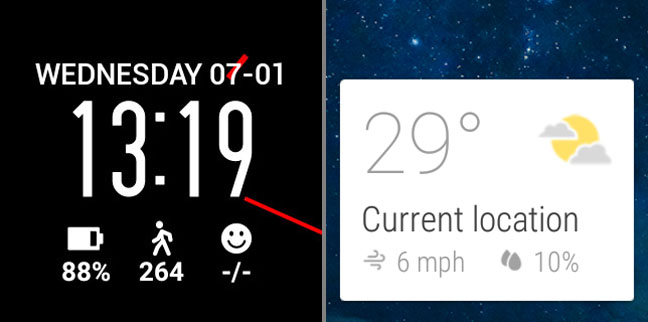 One of the many, many watchfaces available for Android Wear and a familiar Google Now card
Annoyingly, the ZenWatch doesn't support this feature but even if it did I'm not sure I'd rate it as one of the more important aspects of the update. Why? Well, anecdotal evidence suggests the ability to get updates via Wi-Fi is a tad unreliable.
More importantly, the network your watch is connected to needs to be one that your phone has previously used because the watch is using your phone's access credentials. So you can't just head off without your phone, hook up to a convenient network and receive your alerts.
There's a third reason this new feature won't see me rushing to replace my ZenWatch. If I leave my phone someplace it's because I don't want to be disturbed by the incessant nag of modern communication technology. I really don't want a mini-me smartmobe masquerading as a watch sticking its oar in.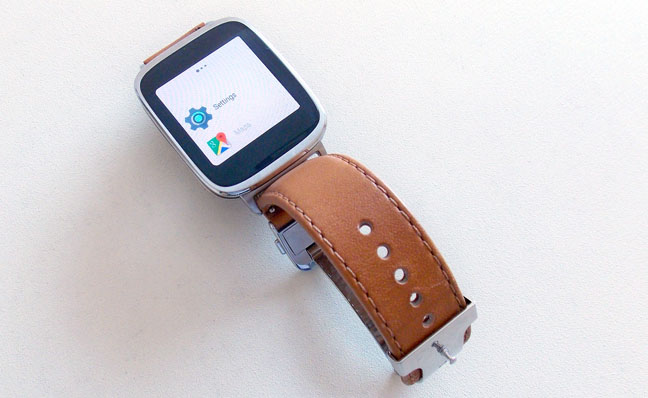 Asus ZenWatch is one of smartest looking of its ilk but there's no Wi-Fi support on this model
Other peripheral developments include the pointless option to respond to incoming messages by drawing an emoji on screen which Wear then converts to a proper icon. More usefully Google Maps on Wear now displays a scrollable map when you ask for directions. And Wear finally has its own "Find My Phone" option. Tap it and your phone rings.
What the update hasn't done is have a noticeable effect of battery life, but since I easily get a full day's use from a full charge of my ZenWatch I'm not complaining.
The Reg Verdict
Has this update changed my view of Android Wear? Yes. My ZenWatch has gone from being an attractive smartwatch that receives alerts to a bit of kit that I actually want to use. Apart from the charge cradle and strap having been designed by two people who presumably never met, I never had any problems with the ZenWatch hardware. Yet the new functions brought to it by the 5.1.1 update and, more importantly, the much improved menu structure, means it will now spend more time on my wrist and less in the box. ®