Smart move?
The new president of Nintendo does possess a potential ace, however. In what could be Iwata's most crucial act for the publisher he signed a deal with Japanese mobile gaming giant DeNA. The result of which will see Nintendo's franchises legally hitting smartphones and tablets for the first time.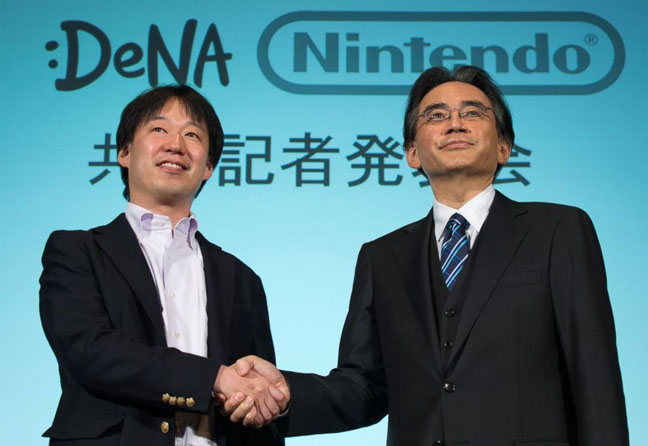 DeNA CEO Isao Moriyasu (left) shakes on the deal with Nintendo President Satoru Iwata (right) back in March 2015.
It's a move not without its share of controversies, with fans quick to voice concerns over their most beloved characters being farmed out for quick cash grabs. But, if there's one thing that Iwata and Nintendo have earned over the years, it's our trust.
As it stands, barely anything is known of the five reported Nintendo-based DeNA games due to launch in 2016, other than the fact they won't be straight ports of classic NES and SNES titles.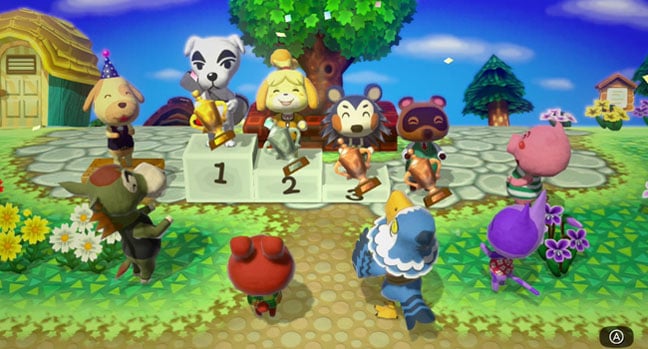 Nintendo's immersive Animal Crossing is a best-seller on the 3DS
Assuming Nintendo can avoid the temptation to offer too much by way of in-store purchases, there's no reason to think that variations on Mario, Animal Crossing, Pokémon, F-Zero, Mario Kart, Luigi's Mansion, Metroid or Zelda (to name but few) would be anything but a huge boon for the publisher.
The NX's fate is finely balanced too. Nintendo has such creativity and franchises at its disposal that a reversal of its current plight is well within the realms of possibility. However, lessons must be learned from the Wii U – a console that faced an uphill battle from the moment it was famously half-unveiled without ever quite being fully explained.
Confusing name, underpowered, inept user interface and a shortage of games – these were the names of the four horses of the Wii U's apocalypse.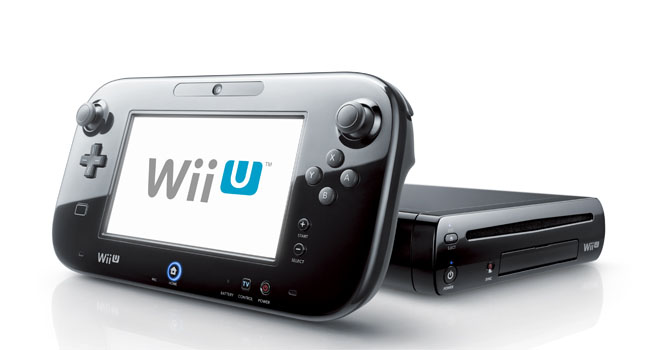 Nintendo Wii U console
If the NX is to be a success it needs to address each in turn, or, as was the case with the Wii, introduce something that has widespread appeal to a mainstream audience.
Rumours of an Android-based, portable console (that can also be plugged into the TV) abound and shouldn't be ruled out entirely – especially if it closely resembles an affordable tablet or smartphone.
However, a safer bet for Nintendo is surely to go down a route that gives gamers another SNES or N64. That being a graphically advanced console with a steady stream of Marios, Zeldas, Metroids, etc., with a few new IPs thrown in for good measure.