Microsoft to Windows 10 consumers: You'll get updates LIKE IT or NOT
Licensing agreement says 'receive automatic downloads without additional notice'
---
LTSB the underminer
In other words, if you bar feature updates, eventually you also bar security updates, putting PCs at higher risk of compromise.
Those who opt for Windows Enterprise and LTSB do not suffer this restriction.
The downside in this case is that unless you purchase it with Software Assurance (SA), a subscription element that adds extended support, and keep that current, then there is no automatic right to upgrade to the next LTSB edition when it comes along.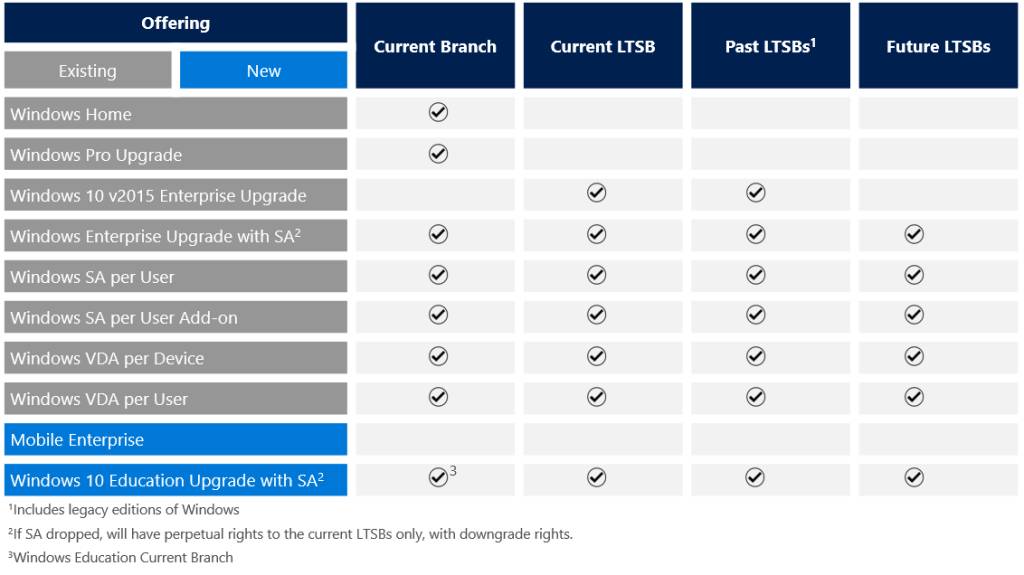 Barring feature updates means you bar security updates, putting PCs at higher risk
You would have to purchase it again, just like traditional Windows upgrades.
The existence of LTSB, and the restrictions placed upon it, undermine the argument that Windows 10 will be a more consistent development target, for those developers selling business applications.
This may be why Microsoft recommends it only for the most critical systems.
As for home users, it looks as if Microsoft is providing the more cautious among them with a good reason to stick with Windows 7 or 8. ®