This article is more than 1 year old
Neat but narky at times: Pebble Time colour e-paper watch
Might lose on style, but wins on longevity and practicality
Review I love what Eric Migovsky has done with the Pebble by creating an antidote to modern smartwatches. The two generations of Pebble so far have been useful, durable and practical – qualities which elude the over-specced and costly Apple and Android kit.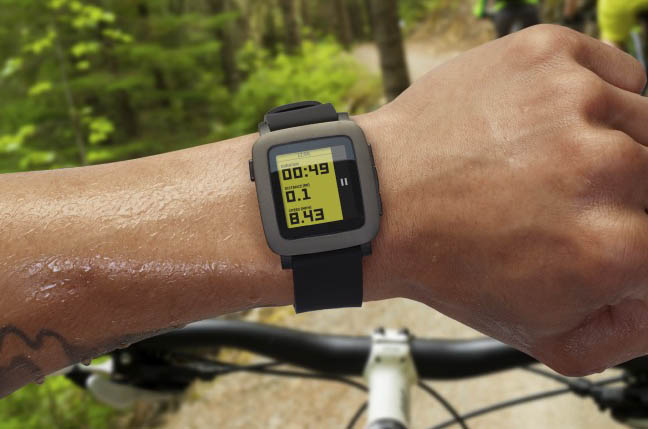 Pebble Time: Fit for purpose
With its early mover advantage, Pebble now has more than 8,000 apps in its locker. But the Pebble Time is a step sideways or even backwards: in every day use, I found I greatly preferred last year's Steel.
How so?
Well, on paper, the Time should be a natural step up thanks to its clever new UI, a colour e-paper screen that's legible outdoors, no compromise on the week-long battery life, and waterproofing to a depth of 90ft.
Oh, and there's also the ability to add "Smartstraps", straps which will give you functionality the bare bones Pebble lacks, such as GPS, heart rate monitors or just a longer-lived battery. Under the glaring lights of a booth at Mobile World Congress four months ago, the Time looked like another smash hit.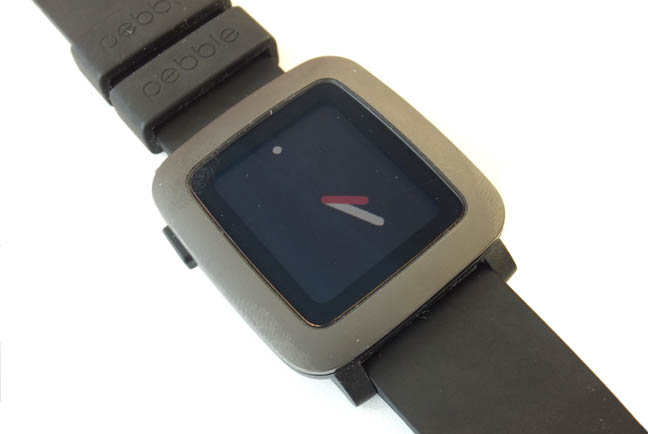 Basic watch face does little to glorify the colour screen
Yet I found the gloomy display chosen by Pebble to be the main problem. Even flicking the wrist to activate the backlight only made the display marginally less gloomy. In some situations it wasn't a problem. In decent fluorescent light it wasn't a problem. In fact, with low nearby light it wasn't too bad either. But for much of the time I found myself squinting to see something – which never happened with the Steel's monochrome, but sharp and high contrast display.
The display is a bit dingy and consequently, doesn't offer great contrast. This isn't something that can be alleviated by the backlight – as it only marginally improves when backlit, and the light makes a huge relative impact on the device's battery life.
Indeed, people like Pebbles because you can charge it (quickly) and then forget about it for days, and take a shower or go swimming and not worry about taking it off.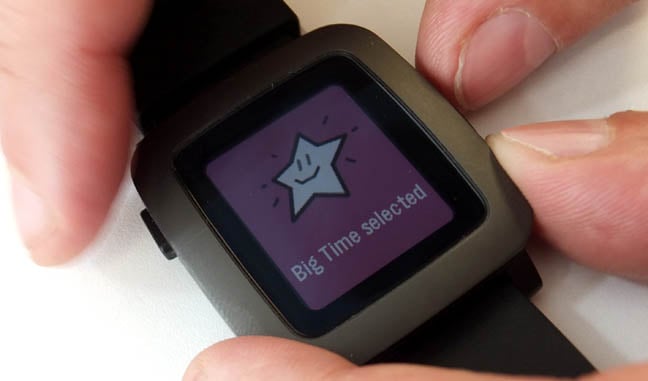 Time to change faces
At least the Pebble Time, like the Pebble Steel, uses Gorilla Glass.