This article is more than 1 year old
The Lazarus Effect: Saved by Linux and Cash Converters
Desperate times require desperate measures
Feature I was recently stuck in a quandary, when, having just moved to Portugal, my trusty MacBook Pro departed this mortal coil. No time to mourn those sweet memories with a deadline fast approaching and replacement to be sought. I'd no intention of buying a new machine with a Portuguese keyboard so I went in search of something secondhand.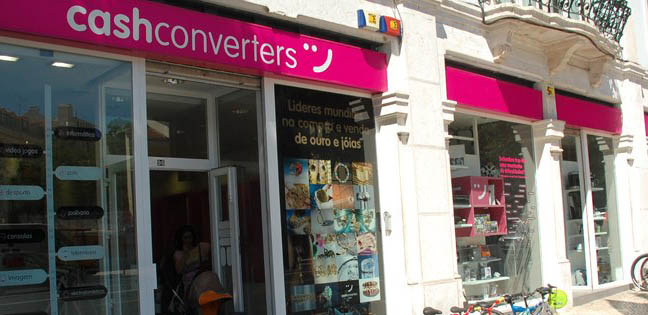 Pawn star: Any port in a storm...
One of the unsung successes of austerity tech is the multinational conglomerate Cash Converters – the International Rescue for distressed media professionals. Industry insiders estimate that at the current rate of economic decline its turnover should eclipse Apple and Google some time in the next decade.
It was here that my fortunes would hopefully change. The local branch was closed for a festa for the patron saint of Lisboa, but accompanied by my trusty local guide, Alberto, we hit it first thing next morning.
Well, what can I say? As choices go, I wasn't exactly overwhelmed with gleaming laptops. The cheapest had a Celeron processor and a mere 750MB of RAM. Why all that wasted life, when for an extra €40 we can have a Fujitsu-Siemens Esprimo Mobile with 2GB of RAM and a dual-core Pentium T2390 CPU?
It boots (Bem Vindo Windows 7), it downloads, it installs...the Portuguese keyboard gets a little esoteric around the edges, but no time to lose. We take our Esprimo back to base and I begin to type up an article on WordPad, then the screen starts flickering, fades, dies and logs me out again and again, sometimes it takes thirty seconds, sometimes half an hour...bollocks!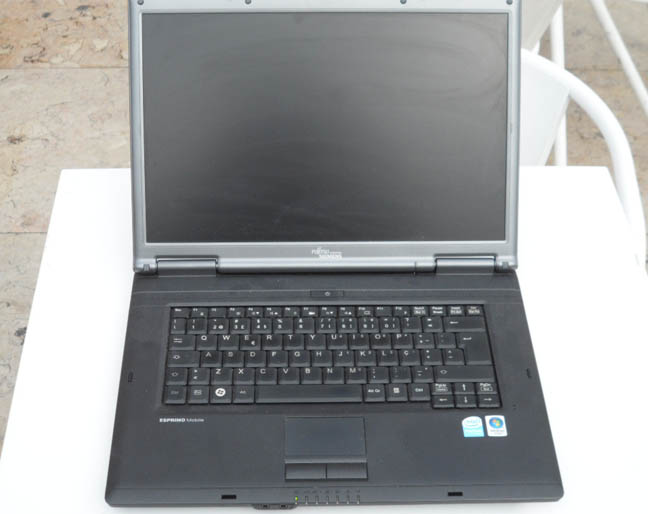 You can't always get what you want, but sometimes, you get what you need
Well, after numerous pains in the gluteus maximus, my copy is delivered from an internet cafe at dawn in an orgy of espresso and carbohydrates, and I start to reassess my relationship with Windows 7. After a little investigation, the screen problem was alleviated by adjusting the power saving control panel, but there are a few little niggles, my Esprimo sports a tattoo, boasting of Windows Vista, the digital equivalent of wearing Kappa in 2015.
I have a generic Windows 7 install, a lot of the modifier keys are non-functional, I also have a trial copy of MacDrive to read an external HD, but it asks for a serial every time I boot. Running Windows 7 on this machine is not atrocious, but some simple things seem to take forever.