The Lazarus Effect: Saved by Linux and Cash Converters
Desperate times require desperate measures
---
Offensive behaviour
I've been flirting with Linux on virtual machines for years, dissuaded more than once by the appearance of Ubuntu, I stumbled upon Kali Linux, the deluxe penetration testing and hacking distro compiled by the macho sounding Offensive Security.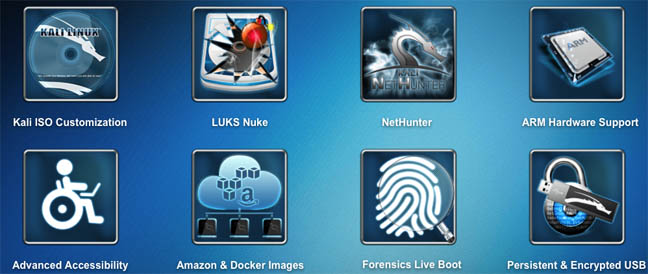 Some of the features Offensive Security's Debian-based Kali Linux
Now I'm no great hacker, I lack that essential interest in other people's business, but I do love sniffing Wi-Fi – we all have our little peccadilloes, you understand. It has saved the day more than once when the resident ISP goes titsup.
Kali used to be called Backtrack but has since been Debianised and rebadged. To be frank, I don't understand a fraction of it, but am insatiably curious and away from my comfort zone is where I want to be.
Apple gives you the illusion of understanding as England gives you the illusion of fair play. Both of my emigrations – home and computing – seem rooted in a desire to be out of my depth, or so it seems.
Reckless by nature, I take the plunge. A bootable USB key drive and I'm away, the first moment of joy was upon being presented with a Macintosh keyboard layout option...as a typist I'm inept, but after two decades, my muscles must have retained some memory. The second moment arrived soon after, when my HFS+ external disk mounted on the desktop. The third moment took a while to sink in; no screen problems.
Now Kali Linux includes just about every tool you need to snoop back from aircrack to metasploit, password crackers, everything you are ever likely to need to do something you shouldn't, but it includes next to nothing else.
There are numerous online articles on how to augment the basic Kali Install with such accessories as Java and Flash.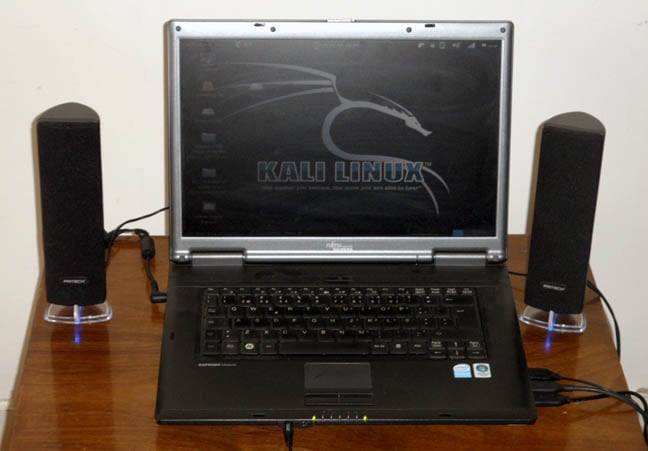 Graphics problems disappeared when up and running with Kali Linux
Kali is much lighter on resources than Windows 7 and will run on a mere 512MB of RAM, it pays for this with a 1990s interface which will have fashion victims retching at first glance.
Debian's default appearance – particularly the System font – always looks somewhat childlike to me. But navigation is nothing too out of this world or obscure for Windows or Mac users.
There always seem to be a few bizarre annoyances with Linux, mainly due to the infinite pains of some software installations, but even with my limited experience, Kali appears to be one of the better compiled and designed flavours of Linux around.