This article is more than 1 year old
Ballmer's billion-dollar blunders: When he gambled Microsoft's money and lost
Nokia is the biggest write-off yet, but it wasn't the first
4. Zune
The biggest failing of Microsoft's ill-fated Zune media player line wasn't that the first versions were brown, as some suggested at the time. Rather, it was how badly out of step the venture was with the rest of the market.
When Redmond launched the first Zune in September 2006, it did so with prices that matched what Apple was charging for its iPod line at the time. Trouble was, by 2006 Apple had already been selling iPods for five years.
By early 2007, Apple boasted that there were already 100 million iPods in customers' hands. In May of that year, Microsoft said it expected Zune to hit the one million mark in June. Nobody remembers whether it really did or not. June 2007 was when Apple launched the first iPhone, and from that moment, the days of the standalone MP3 player were effectively numbered.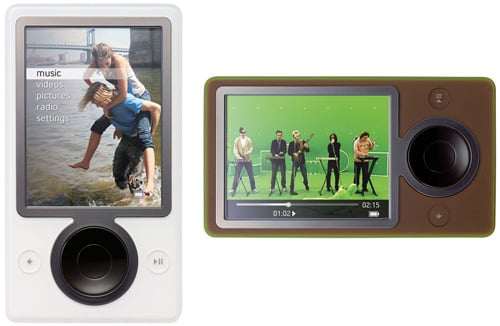 Remember us? While Apple was working on the iPhone, Ballmer's Microsoft brought you these
But Ballmer didn't take the hint. Despite widespread derision from Apple fanbois, the Zune line lumbered on. The last model, the Zune HD, was released in 2009 – although it's a bad sign when your product's top marketing exec quits mere weeks before it launches. And the Zune line itself wasn't officially discontinued until 2011.
It's hard to say just how much Redmond's misguided media-player play cost it, because it never disclosed hard figures. But at the outset of the effort, an eager Zune boss said Microsoft planned to spend "millions of dollars" establishing the brand and that it planned to lose money over the next few years in the process. We bet it did.
5. Danger Inc / Kin
With the iPhone turning heads and Zune dying on the vine, Ballmer reckoned Microsoft needed to get in on the smartphone business, and fast. What better way than to buy up a company that had already established itself in the game?
The company in question was a plucky outfit called Danger Inc, and the price tag was $500m. Danger was best known for its flagship product, the T-Mobile Sidekick handset. It wasn't as sexy as the iPhone and it didn't sell as well as Research in Motion's BlackBerry line, but hey – Paris Hilton had one.
Alas, Microsoft dropped the ball almost immediately. Shortly after shifting over the Sidekick service to its own data centers, Redmond experienced a major outage that wiped the data from countless customers' devices. Some of the data was eventually recovered. Most never was.
But the Sidekick was never meant to be the endgame. Ballmer put Danger's engineering staff to work on a pair of new devices that were meant to give Microsoft its big break into the smartphone market.
Unfortunately, that effort was a disaster almost from the beginning. Ex-Danger staffers complained of upper management interference, and the devices that eventually resulted from the effort received failing grades in early user testing.
They were brought to market anyway, albeit briefly. The devices, dubbed the Kin One and Kin Two, were soon recognized as being so awful – and potentially so damaging to Redmond's reputation – that they were pulled a mere six weeks after launch, resulting in the shortest lifecycle of any product in Microsoft's history.
Just how much the whole episode cost the software giant is hard to judge. But Microsoft's erstwhile Entertainment and Devices division posted a $172m operating loss for the quarter in which Kin was killed, while it had reported an average operating profit of $284m per quarter for the previous nine months.
6. Surface RT
Having been late to market with a media player and late to market with a smartphone, Ballmer's next trick was to try to take on the iPad. While Microsoft's Surface line has since gone on to be a successful business, particularly with the launch of the Surface Pro 3, the first model to ship was the utterly misguided Surface RT.
Sporting an underpowered ARM processor, an OS that looked like Windows 8 but wasn't, and an app store worthy of Old Mother Hubbard's kitchen, the Surface RT showed every sign of being a flop before it ever launched. Acer CEO JT Wang even urged Microsoft to abort the idea, saying, "It is not something you are good at, so please think twice." Microsoft pushed ahead anyway, and the rest is history.
Almost nobody bought Surface RT. But that may have been just as well, because Microsoft was said to be so bullish on the devices that it was selling them at a loss, expecting to make up the difference later by hooking customers into its media store and online services.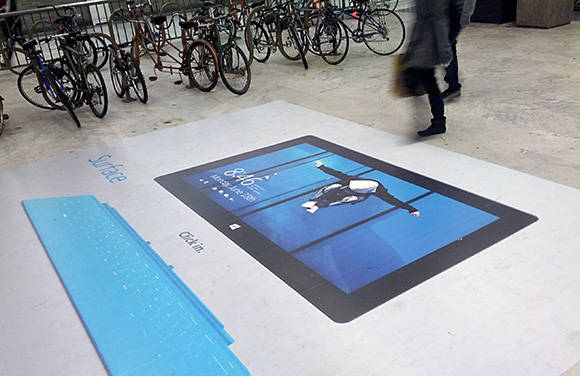 No amount of advertising would get you to buy one of these. We know because you didn't
When he finally had to admit the blunder, a sheepish Ballmer told an audience at a company event, "We built a few more devices than we could sell." That was something of an understatement, as Redmond had been forced to write down $900m of unsold inventory.
And that's not to mention the extra $1bn the software giant pumped into its marketing budget to promote the devices, which were flogged everywhere from bus stops to TV ads in desirable time slots. Needless to say, it didn't work.