This article is more than 1 year old
Plexistor's latest box sounds a lot like flash memory as virtual DRAM
Well, it sure ain't a VSAN offering
Comment It's all about speed; the faster apps run the better, which means they can access and process data faster. In that vein, Plexistor, born in Israel's tech startup hot-house, claims it can turn commodity servers into data munchers running at incandescent speed.
We're talking more than seven million 4KB write IOPS at 1.7 microsecond latency with no app software changes. Moore's Law, flash memory geometry shrinkage, tape technology generation developments, and so on, are all about getting more and more data faster and faster into various places in the IT stack.
Plexistor is focussed on getting data as close to compute as it can.
Plexistor said it uses in-memory compute and storage to give applications a 2-5 times speed increase.
This sounds like it treats flash memory as virtual DRAM to me, otherwise known as storage-class memory. We're told "it transforms today's multi layered compute-network-storage stack into a simple, single layer local non-VSA hyperconvergence."
That "non-VSA" indicates it's not a virtual SAN, with a bunch of servers' direct-access storage aggregated into a virtual SAN. The company tells us it will offer "two orders of magnitude better in performance and simplicity for less than 50 per cent of your data centre or cloud costs".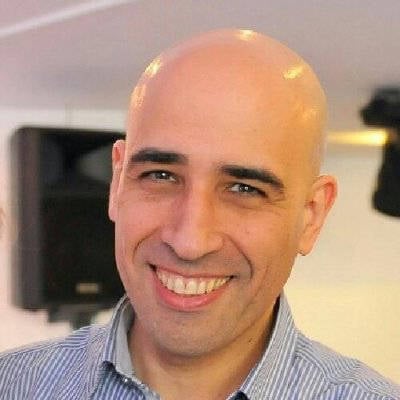 Sharon Azulai, founder and CEO
It was founded in Israel in December 2013 by serial entrepreneur Sharon Azulai, founder and CEO of Tonian, bought by David Flynn's Primary Data startup in August 2013.
The CTO and FOP for research and development is Amit Golander, coming from Primary Data via its Tonian acquisition. He was VP for systems and product at Tonian.
There was a funding A-round for Plexistor in September 2014 but the amount invested by Battery Ventures, which helps fund Primary Data and Lightspeed, was kept private.
Golander will be presenting at the Flash Memory Summit in session 301E in the software track. His pitch is entitled "A File System for Use with Emerging Non-Volatile Memories."
Plexistor is also going to be present at the Intel Developer Forum and VMworld.
It seems to us at the El Reg storage tech desk that Plexistor is developing a software layer that manages to present DRAM and memory-channel NAND as a single memory-class resource pool to existing executing applications.
If this is drop-in tech with no need for application changes and it has sufficient capacity for an application not to suffer disk access or shared storage latency delays, then great. Tell us more, please. ®