This article is more than 1 year old
OnePlus 2: The smartie that's trying to outsmart Google's Android
Breathe new Oxygen into ecosystem in a stylish case
First look Back in April, applecart-punching OnePlus made their first entry into mobiles with a new phone and an invite-only system that was popular with 'Droid fanciers but received an upturned nose and frosty shoulder from the big boys in the space.
Now the biz is back with its second handset, the OnePlus 2. It will be available from August 11, but again it's invite-only. You'll need to register for an invitation by July 31, and based on our afternoon spent with the new handset, you may want to sign up now.
Classy hardware that won't break the bank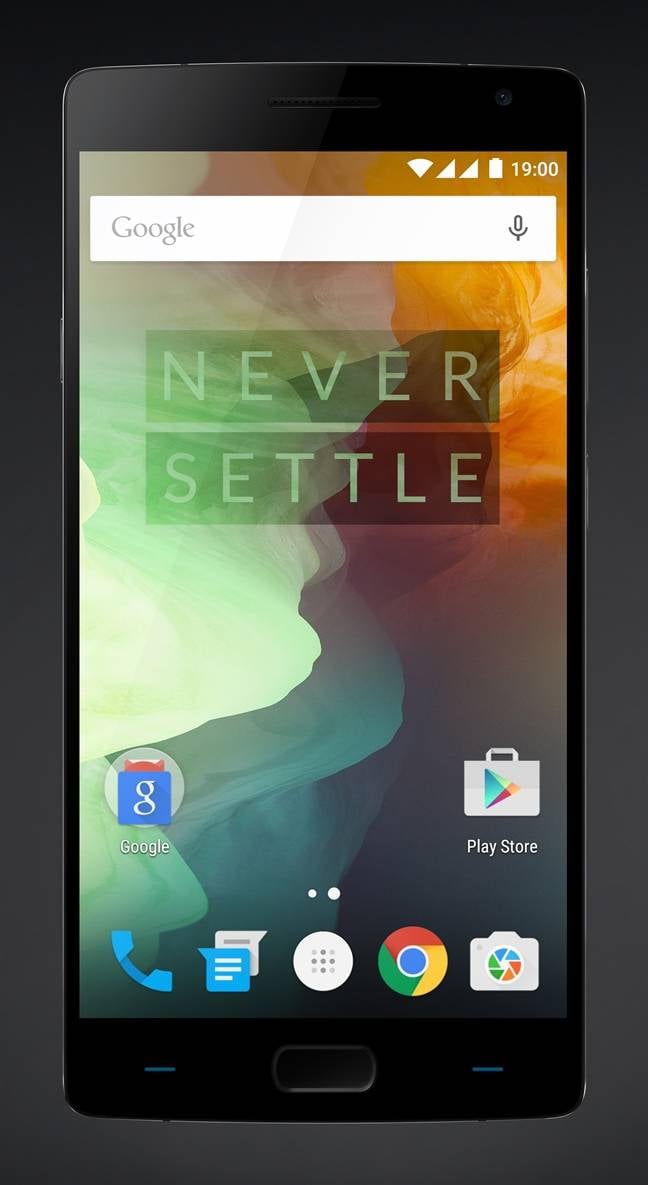 Looks like Lollipop but with more to offer
At 151.8 x 74.9 x 9.85mm, the OnePlus 2 is a little smaller and slimmer round the waist than its predecessor and a little thicker – albeit only by a millimeter or so in each case. It's also a touch heavier at 175g, but it doesn't feel like a large phone at all and sits firmly and easily in the hand.
The 5.5-inch 1080p screen is clear and bright and the whole device is encased in a lightweight aluminum/magnesium alloy frame that feels solid and well machined. The phone also has a hardware fingerprint scanner built into the base of the screen to get rid of the need for passwords or gestures.
On the right side are the power and volume buttons, while on the left you'll find a three-setting switch that sets the phone alerts either completely off, on for everything, or on just for priority items. The top of the device houses the headphone jack and the base has speakers built into the bottom, which isn't ideal but saves space for screen real estate.
Also in the base is something many people are waiting for: a USB Type C connector that will end forever the fiddly dance of getting the USB cable inserted. OnePlus will also be selling USB C chargers and cables on its website at a cost of about $5 per pop.
Internally the phone is running the super-fast (and some say super-hot) Qualcomm Snapdragon 810 processor running eight cores at 1.8GHz, along with 64GB of storage, an Adreno 430 GPU, 4GB of RAM, and the usual grab bag of sensors like an accelerometer and gyroscope.