This article is more than 1 year old
OnePlus phone fanbois flock for a shiny phondle
It's not just Apple crazies who'll queue around the block (and then some) for a glimpse of a new gadget
Pics It looked just like the queues you get outside Apple stores. But we were in South Of The River – in deepest Southwark – where Apple doesn't set foot. What was going on?
The answer was that OnePlus, a Shenzhen-based phone "startup" – read on for an explanation of the scare quotes – was offering fanbois a glimpse at its new phone. When we left, with 90 minutes before the doors opened, there were over 120 fanbois and even one or two fangirls queuing in the summer heat.
They wouldn't even leave with a new phone in the goodie bag. That's devotion.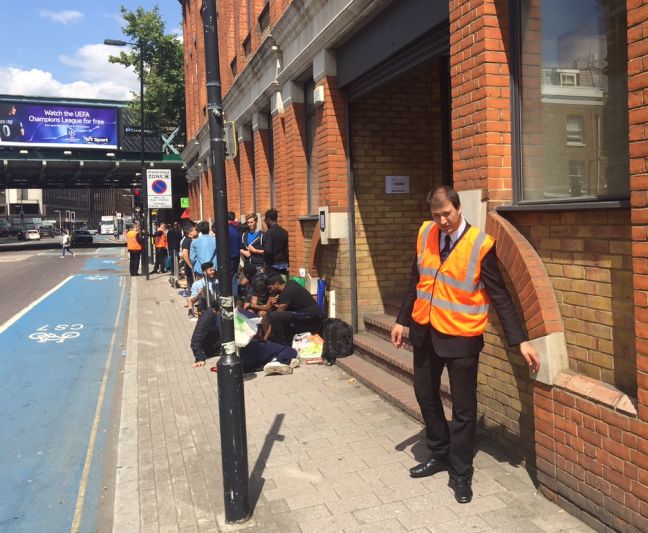 That's the front of the queue at "Phondle - 2 hours."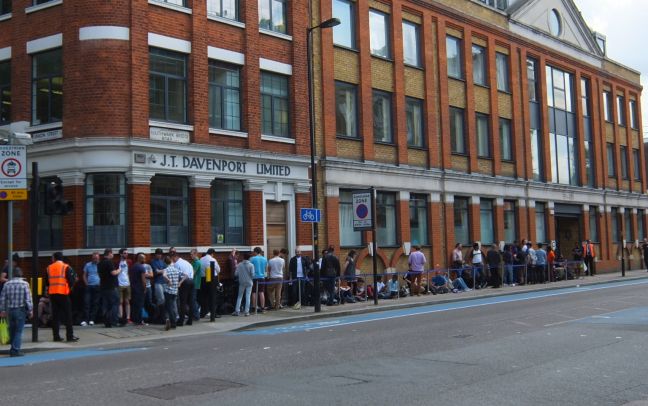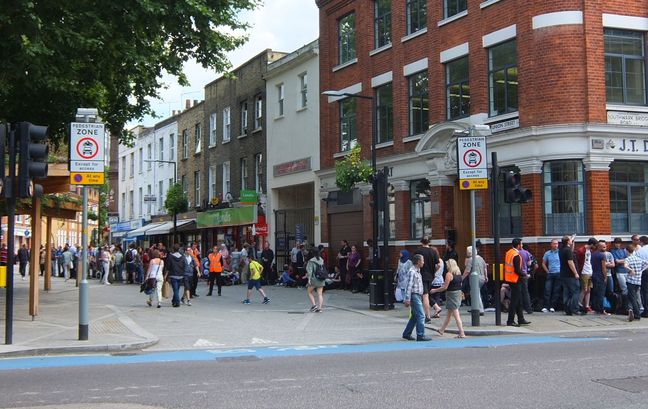 The queue stretched from Swiftkey's offices on Southwark Bridge Road into Lant Street. Fans were joining on the end, at the far left of the picture.
Why Swiftkey? OnePlus doesn't do the conventional way, like spending money on splashy launches. So it borrowed Swiftkey's for the afternoon, showing the UK press the device, then opening it up to fanbois.