This article is more than 1 year old
It's enough to get your back up: Eight dual-bay SOHO NAS boxes
Desirable data doublers for home or office
Asustor AS5002T

Asustor has a whole range of 2-bay NAS devices. One of the latest is the AS5002T and it sits under the company's "Home to Power" banner. Given the number of features it has, this positioning is almost doing it a disservice. As a matter of course, you get the latest (2.4) version of the rather excellent Asustor ADM (Asustor Data Master) OS interface.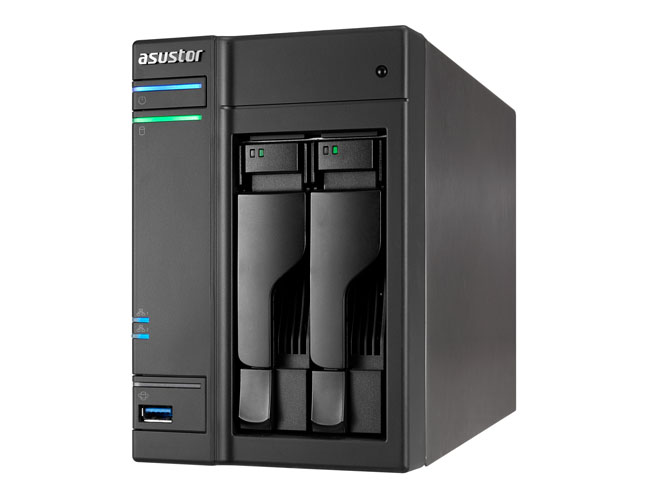 Powered by an Intel 2.41GHz dual-core Celeron J1800, it also comes with 1GB of DDR3L memory, but should you feel the need for more this is expandable to 8GB. With this kind of power it makes short work of most of the tests I threw at it, with sequential writes over the 100MB/s mark.
Want to connect an external drive as a backup to the AS5002T? No problem, as there are a number of options on the back panel to choose from: a pair each of USB3.0 and USB2.0 ports, with a couple of eSATA ports thrown in for good measure.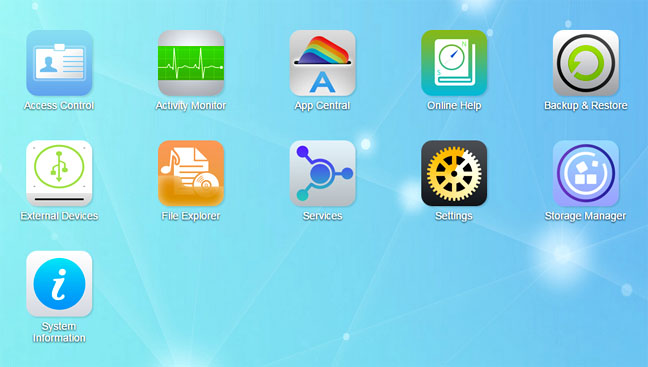 This interfacing, along with dual Gigabit Ethernet ports, make the back panel a very busy place. You don't even have to reach around the back of the unit to plug in a back-up drive, though, as there is yet another USB3.0 port on the front panel.
Also to be found on the rear panel are single HDMI 1.4a and SPDIF ports, which allow the AS5002T to be connected to a TV and used as a media centre using Asustor's XBMC home theatre software. So what we have here is a well-featured NAS for home use that's powerful enough to cope with the demands of the larger small office.
D-Link DNS-327L ShareCenter+

D-Link's DNS-327L is one of the cheapest 2-bay NAS units around. But don't let that put you off, as it comes with a surprisingly full feature list, given its price tag. You'll find DLNA, UPnP plus iTunes and BitTorrent server support. Storage sync options include Google Drive, Amazon S3 and Time Machine Backup compatibility. Use D-Link's ShareCenter and you can access the unit via smartphone app or web browser.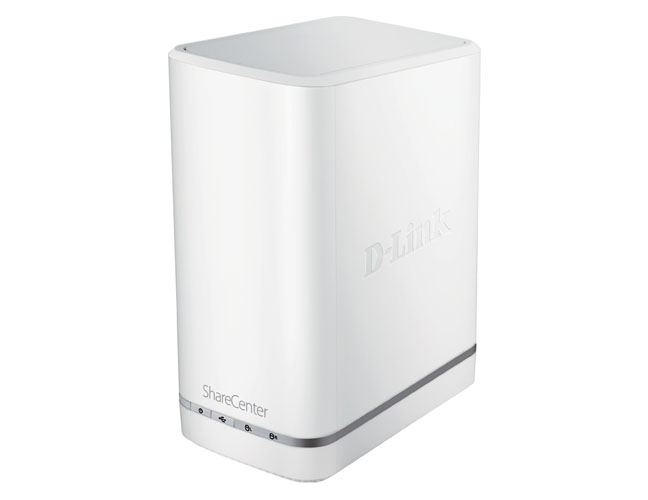 Surprisingly, it even has support for up to four IP surveillance cameras and some quite comprehensive set-ups are possible via the My Surveillance app, particularly if mydlink-enabled cameras are used. All of which make the DNS-327L ShareCenter+ a pretty good place to start your NAS experience.
The ShareCenter UI doesn't look as advanced and user friendly as some, but it's easy enough to use and navigate around using the three-tab (Home, Applications and Management) design.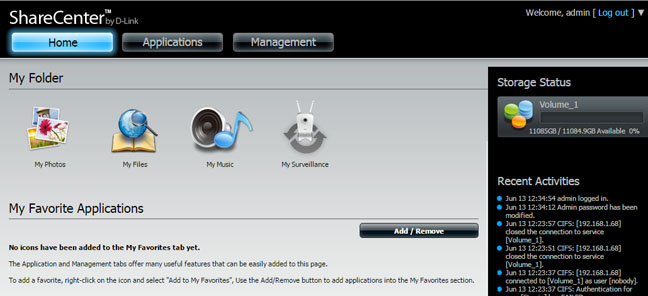 It relies on a 1.2 GHz Marvell Armada 370-series CPU and a good point in its favour is that it's very quiet. A quick look around the back shows where some savings have been made, though, as there is just a single USB3.0 port for external drives. All in all, it may not be the fastest NAS here, but for home use it's more than adequate.