It's enough to get your back up: Eight dual-bay SOHO NAS boxes
Desirable data doublers for home or office
---
Netgear ReadyNAS RN202

The latest addition to Netgear's ReadyNAS 200 family is aimed at home users, but would be equally at home in a small office. It's powered by an ARM Cortex A15 1.4GHz dual-core processor, which is backed by 2GB of DDR3 memory. If you feel you need more memory, you're out of luck: the RAM is soldered to the motherboard, so there's no chance of upgrading it. Still, for home use that's more than enough, as the ReadyNAS RN202 has stunning 4K Read performance straight out of the box.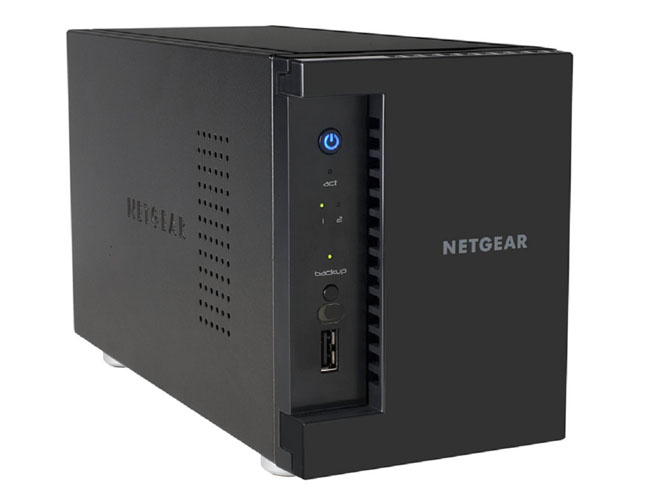 It has dual Gigabit Ethernet ports and supports Link Aggregation for faster transfer speeds over the network or better reliability. The back panel holds two USB3.0 ports and an e-SATA port, while a third USB3.0 port sits in the front bezel of the drive. Despite being actively cooled (92mm fan) it's very quiet in operation.
The RN202 does away with the usual EXT4 file structure and instead uses the latest B-tree file system (Btrfs), which offers – amongst other things – file security against viruses and malware and much higher data integrity than EXT4. However, this comes at the expense of Write performance.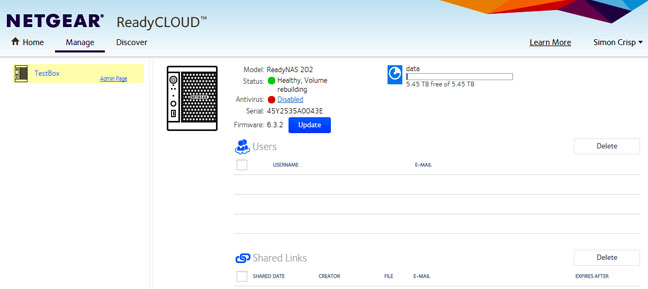 The ReadyNAS web-based UI at first glance appears to be a lot more basic than, say, Asustor or Synology's. But the devil is in the detail and it does offer a lot of functionality via the tabbed page design, although it's not as refined as some of its competitors. Overall, it's a solid performer: especially when it comes to Read performance, with the added data security afforded by the Btrfs formatting.
Qnap TS-231+

The TS-231+ is the follow-up to the successful TS-231, with a more powerful processor and more memory. It does away with its predecessor's eSATA port, but retains the three USB3.0 ports of the TS-231.
Instead of the 1.2GHz ARM v7 A9 processor of its predecessor, the TS-231+ has an Annapurna Labs Alpine AL-212 CPU clocked at 1.4GHz, while the memory has been doubled in size to 1GB of DDR3.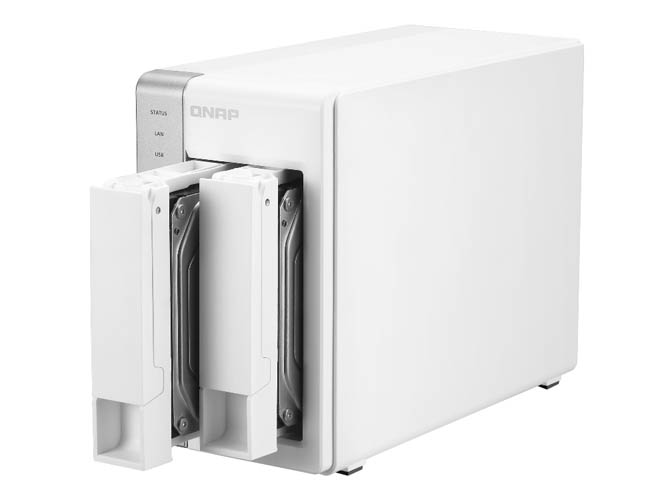 These changes give the TS-231+ a sizeable performance bump over the TS-231 according to Qnap's official performance figures, while at the same time being more power efficient (TS-231+ – 16W typical operation vs. TS-231 – 20W), which is a nice trick.
It performs pretty well in all the tests, with exception of the Crystal Disk Marks 4K read test, where it seems to struggle reading all the little bitty files of everyday use.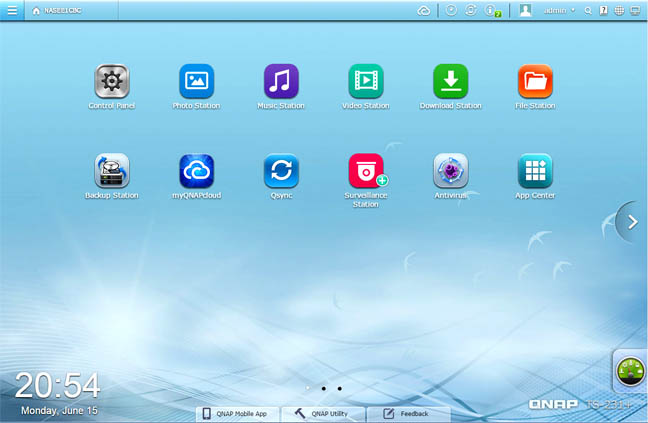 The unit uses the latest 4.1 version of Qnap's QTS UI, which is one of the better ones out there for NAS boxes. Of course, there are also numerous useful apps to download to make better use of your TS-231+. If you're after a good all-rounder, then this shouldn't disappoint.
Price
£216
More info
Qnap